If you think you're having a bad day (amid the post-payrolls turmoil), consider "America's richest woman" Christy Walton - the widow of Wal-Mart's John Walton. According to newly-released documents, her $32 billion wealth is actually around $5bn (as the assumption that John passed on the bulk of his wealth to his wife was wrong) plunging from 18th richest person in the world to just 280th. However, today biggest winner is her son, Lukas Walton who vaults to 103rd richest in the world as his fortune is revealed at $11 billion. Now those are first-world problems...
As Bloomberg details, ever since Wal-Mart heir John T. Walton died 10 years ago in a plane crash, it's been widely assumed that he passed the bulk of his vast estate to his widow, Christy.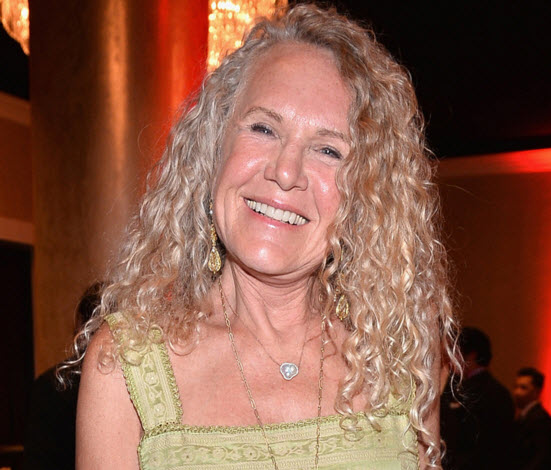 Turns out that was very wrong.
In what's been a closely guarded family secret, Walton gave half of his then-$17 billion estimated fortune to charitable trusts and a third to their only child, Lukas Walton, now 29, an analysis of court documents reveals. Christy got the rest.

 

The filings, unsealed by a Wyoming court at Bloomberg News's request, mean that Christy's fortune as previously calculated has taken a big hit -- from $32 billion before the court records were unsealed to about $5 billion now. She's unlikely to ever again reach her former designation as America's richest woman, which she held until last month.

 

But her loss is Lukas's gain. Though little-known outside of a few scattered social media posts, he becomes the 103rd-richest person in the world, with about $11 billion, according to the Bloomberg Billionaires Index.

 

That makes the grandson of Wal-Mart founder Sam Walton $5.5 billion richer than his 66-year-old mother, and wealthier than Eric Schmidt and John Paulson.
*  *  *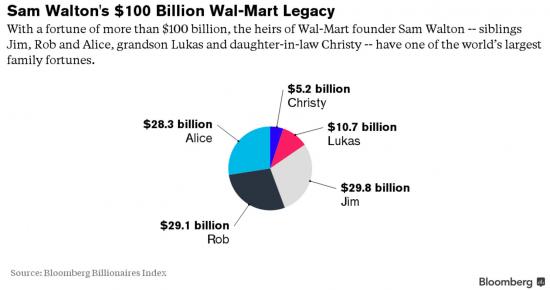 His father's will directed that Lukas be given the right to vote the estate's general and limited partner units in Walton Enterprises. That could make him one of the first of the family's third generation to be a voting shareholder in the controlling entity, if he decides to exercise his voting power.
That structure is in keeping with Sam Walton's vision to minimize estate taxes while keeping the family's control of the company unified. In 1953, he put his stock in a trust that gave each of his children a 20 percent stake in the business, leaving the remainder for himself and his wife.
"The principle behind this is simple: the best way to reduce paying estate taxes is to give your assets away before they appreciate," Sam Walton explained in his autobiography.
*  *  *
When John married Christy Tallant, he had a net worth of about $195 million, according to a 1982 premarital agreement that was unsealed this month by the Wyoming court.
So being 'left' with just $5.2bn (and 280th richest person in the world) is not so bad...