May 03, 2016, 05:32:00 PM EDT By Dow Jones Business News
Comment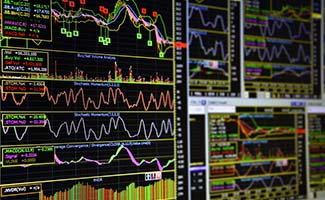 NEW YORK--Data due Wednesday from the Department of Energy are expected to show an increase in U.S. crude-oil stocks, according to a survey of analysts by The Wall Street Journal.
Estimates from 11 analysts surveyed showed that U.S. oil inventories are projected to have risen by 1.2 million barrels on average in the week ended April 29.
The closely watched survey from the Energy Information Administration is due at 10:30 a.m. EDT Wednesday.
Gasoline stockpiles are expected to fall by 200,000 barrels, according to analysts. Six analysts expect a drop, four see a rise and one expects no change. Estimates range from a drop of 3 million barrels to an increase of 1.5 million barrels.
Stocks of distillates, which include heating oil and diesel, are expected to be unchanged in the week...
More