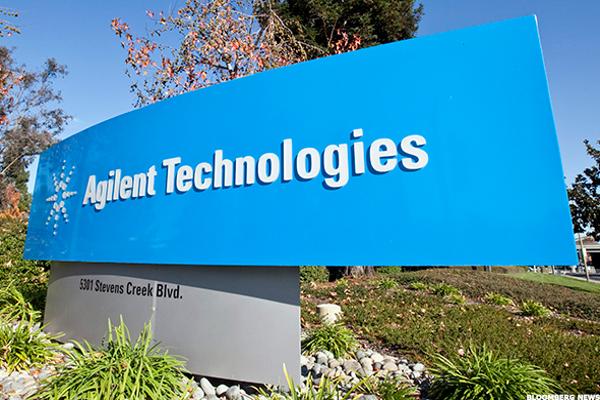 NEW YORK (TheStreet) -- Shares of Agilent Technologies (A) were sliding 5.66% to $45.69 in after-hours trading on Wednesday after the company posted lower-than-expected revenue for the 2016 fiscal third quarter and below-estimated guidance for the full year.
The Santa Clara, CA-based life sciences services company reported revenue of $1.04 billion in the quarter, lower than analysts' estimates of $1.05 billion but up 3% year-over-year.
Revenue in the diagnostics and genomics unit increased 8% year-over-year to $180 million.
For the fiscal year 2016, Agilent is expecting earnings between $1.89 and $1.91 per share on revenue in the range of...
More