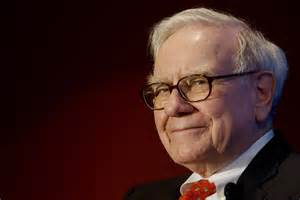 Investors can often get trapped by complacency. That's particularly true when it comes to huge companies that we assume run themselves. After all, how important could one person possibly be to a multi-billion dollar corporation?
Well, in the case of Berkshire Hathaway (BRK.B), one person is very important. That person is Warren Buffett, who needs no introduction. He's arguably the most famous and most legendary investor of all time. Over the past several decades, he turned a tiny, struggling textile mill into one of the biggest conglomerates in the world. He's estimated to be one of, if not the, richest people on the planet.
These reasons are why Berkshire Hathaway investors should care about who eventually replaces the Oracle of Omaha. Berkshire Hathaway is essentially a hedge fund. It takes stakes in companies that Buffett feels are undervalue. Over the years, he's invested in everything from Dairy Queen to Fruit of the Loom to GEICO insurance. His successor may take a completely different vision on topics ranging from how to analyze investment opportunities, to whether Berkshire should pay a dividend.