Coffee - Next upside targets seen at 162.95 and 178.95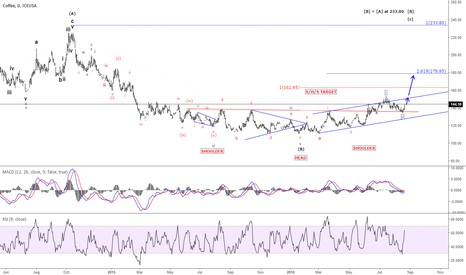 The strong rally of support at 134.90 is very encouraging for the impulsive count from 111.05. The next upside targets to look for is seen at 162.95 and 178.95, but the long term target remains at 233.80 as a huge flat wave is unfolding.
Only from 233.80 is the next strong decline in wave expected to take over for a long term decline to below 100.95.