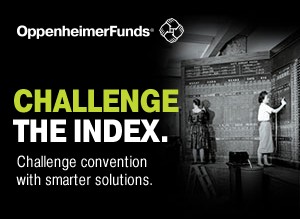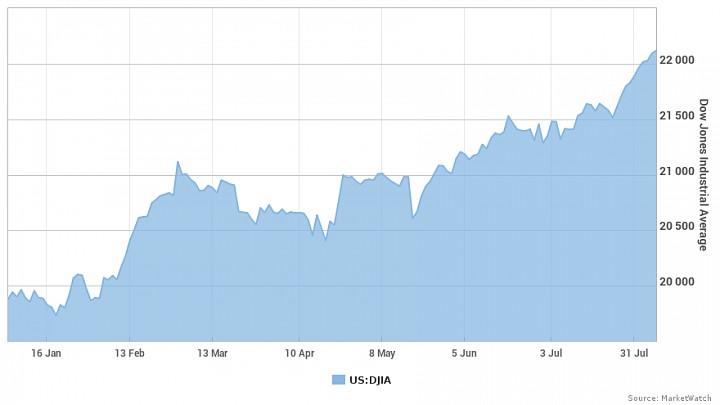 U.S. stocks pivoted to session highs Tuesday, putting the Dow and S&P 500 on track to log another round of all-time highs as financials, energy, and technology stocks led on the day.
The Dow Jones Industrial Average YMU7, +0.28% rose 51 points, or 0.2%, to 22,170, while the S&P 500 index ESU7, +0.40% added 9 points, or 0.3%, to 2,489. The financials sector, up 0.8%, topped the S&P 500's 11 sectors, with 0.5% gain in energy stocks and a 0.5% climb in tech names also contributing to a small rise. The Nasdaq Composite Index NQU7, +0.59% added 34 points, or 0.5%, for 6,418.
With the day's gains, the Dow is on track for its 11th straight daily rise, as well as its 10th straight record close. Those are its longest such streaks since February. Both the S&P 500 and the Nasdaq are on track for their third straight daily rises.
Related: Dow's 35 all-time-high closes in 2017 put it halfway toward a record number of records
"The backdrop is great: earnings are good, the dollar is weak, and both rates and inflation are low. If that continues, there should continue to be a slog higher," said James Meyer, chief investment officer at Tower...
More