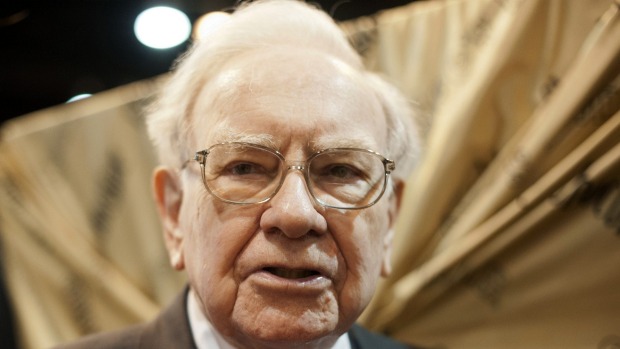 Billionaire investor Warren Buffett told CNBC that if Greece ended up leaving the euro zone due to economy problem, "that may not be a bad thing for the euro."
On asking whether it will be good if Greece who is struggling leave 19- country single currency Euro ? Buffett said , "it could be a good idea (in) several ways if everybody learns that the rules mean something."
"If it turns out that the Greeks leave, that may not be a bad thing for the euro," he added.
Also , The chairman and chief executive of multinational holding company Berkshire said that " It is not necessary that all the members should be under Euro Zone any member who want's to leave can leave Euro Zone the most important part is to have the adequate
"But it is ordained that over time the countries in the euro zone have to have somewhat compatible labor laws, fiscal deficits, general management of their economy that don't result in outliers he said.
"I've thought the euro has structural problems from the moment it was put in, which does not necessarily mean it will fail," Buffett said in an interivew with CNBC's Becky Quick on Tuesday.
Few comments from the readers on CNBC :
"everything is fine. Greece leaves fine ,global economy weak fine ,europe in recession fine ,u s economy slowing dramatically fine,radical central bank policy everywhere fine,massive hemeroids fine everything is soooo fine on planet buffet
"He is right, the best thing for the Euro is if greece exits, cleans up their house and have an opportunity to rejoin the euro sometime in the distant future after a significant overhaul. Economies like greece do nothing but drag the entire European economy down, they don't contribute a significant GDP to the union and they are the largest system risk to the system with massive debt that they can't pay back.
I suspect that very shortly after the aftershocks of an exit the euro will start rising and other countries like Portugal and span will start taking matters more seriously than they have so they don't find themselves in a similar situation."