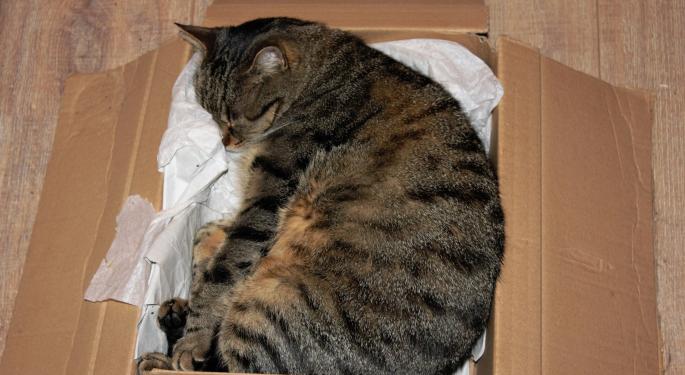 The period of subsidized growth in e-commerce seems to be nearing its end, which has "significant implications" for delivery companies like United Parcel Service, Inc. UPS 1.78% and FedEx Corporation FDX 1.65%, as well as online retailers like Amazon.com, Inc. AMZN 0.75%, Bernstein's David Vernon said in a report.
"We think we are at a point of inflection in the residential delivery market, and that the marginal capacity in the networks has been fully utilized," Vernon wrote, citing discussions with shippers and carriers as well as labor market and marginal hiring data.
Pricing Opportunity Ahead
Vernon estimated the market would need contractor labor equal to approximately two FedEx Ground companies in order to meet e-commerce growth. This represents "a staggering amount of hiring," which would impact residential delivery cost going forward.
With an increase in labor, rates would also rise, and the residential delivery market would have a "real" pricing opportunity.
"We see substantial inefficiency in home delivery and a market ripe for disruption, but perhaps not in the way most analysts are expecting," the analyst wrote. He explained that Amazon adding more trucks would actually aggravate the problem. Since it is difficult to achieve scale in final mile delivery, efficiency would need to be created by "improving the productivity of operations through behavior change."
"We further argue that the incumbents have an edge in driving this disruption and think the market is being overly bearish about the longer term threat from e-commerce to either UPS or FDX," Vernon commented. He maintains an Outperform rating and a price target of $116 on UPS and a Market-Perform rating and a price target of $159 on FedEx.
At last check, FedEx shares were down 0.92 percent on the day at $192.73, while UPS shares were down 0.25 percent at $116.27.
Date
Firm
Action
From
To
Nov 2016
BMO Capital
Initiates Coverage On
Market Perform
Nov 2016
Stifel Nicolaus
Downgrades
Buy
Hold
Nov 2016
Deutsche Bank
Initiates Coverage On
Buy
© 2016 Benzinga.com. Benzinga does not provide investment advice. All rights reserved.