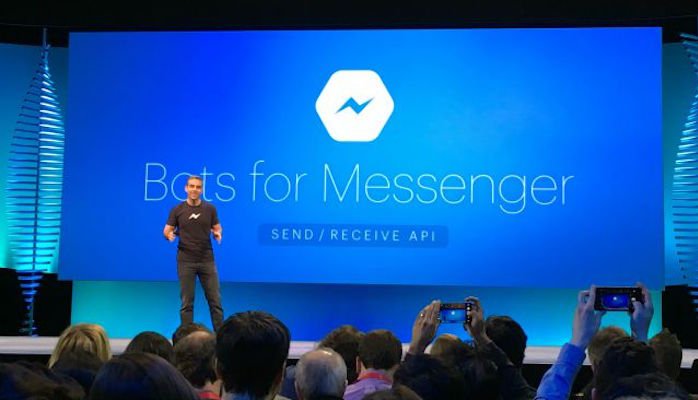 As one in a slew of head-turning updates, Facebook just revealed "Bots for Messenger," which promises to revolutionize the way we acquire services, information, and interact with companies.
Back in 2014, Facebook made the controversial decision to turn their messenger feature into a separate app. The move frustrated users, who struggled to avoid the breakaway app, until they realized it was only more frustrating being unable to send and receive messages to friends, colleagues and family without it.
The reason for the change in direction is now beginning to make sense.
It seems Mark Zuckerberg's vision was to create something far greater than another instant messaging platform. As he unveiled his future plans at Facebook's annual developer conference in San Francisco yesterday, the bigger picture slowly came into focus.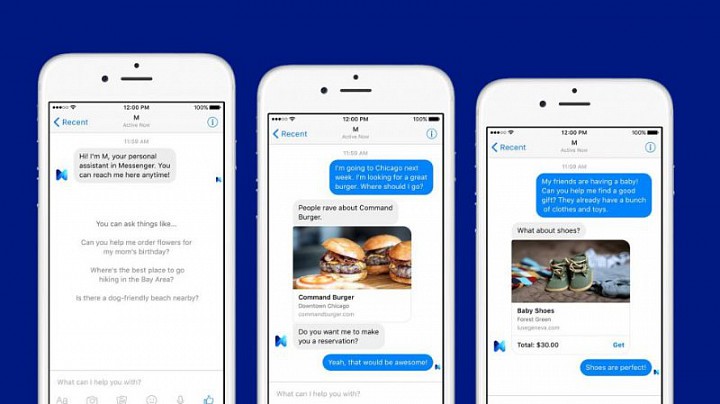 An Evolution in Machine Learning and AI
In a digital world that is becoming increasingly obsessed with machine learning and automation,
https://developers.facebook.com/blog/post/2016/04/12/bots-for-messenger/
inside the Facebook Messenger app. The implications and potential applications are staggering.
Try to imagine a Messenger bot that is a company representative entirely at your disposal, at all times. You could messages CNN's bot for the day's news updates, and it would provide them instantaneously. You could message 1-800-Flowers' bot and coordinate a delivery seamlessly. Through the Messenger bots you will have access to media, products, services, and technical support 24-hours a day, in real time.
Suddenly, hailing a cab, booking a hotel, finding a restaurant or buying tickets to see a movie all become automated 99.9% of the time. Should a problem arise that the system cannot resolve, a real human (remember them?) will intervene and save the day.
Haven't We All Clamored for a Real Human?
The rather transparent reveal is a modern day gold rush to absorb enterprise transactions. And any claimed customer service advantages should be met with skepticism because the cause of most customers' ire is often the ineffectiveness of technology, which sometimes compels people to scream, "I want to speak to a human being!"
How many times have you seen red after trying to navigate through a confusing automated phone menu that feels like you are trapped in a programmed circle of hell? Being subjected to scripted scenarios that are irrelevant to your unique situation feed the aggravating despair. Wouldn't it be so much easier to simply speak to a person?
Facebook's Master Plan
It is crucial to remember that underneath the shiny social network surface lies a company that was built on collecting the personal data of its users. The increasing awareness of the dangers of over-sharing has seen a dramatic reduction in "original sharing" on the platform. That poses a risk to the company.
With that in mind, could the Bots simply be a ploy to extract more user-behavior data from the 1.6 billion Facebook users to arrest worrisome declines? Verge conducted some preliminary try-outs and found that the Bots are actuallyincredibly slow, which is odd given the big reveal.
Speculation aside, consider that many of us have over three pages of applications on our smartphones. A bitter combination of habit and app-fatigue has us using around three apps on a regular basis. For many of you reading this article, Facebook is one of those select apps. You are not alone, which is precisely why Facebook is vying to amalgamate everything under one roof. Doing so would render a whole host of apps, services, and jobs redundant. Whatever their ultimate motives, the inescapable reality is that this is an unprecedented wave of automation.
Last year the Daily Telegraph asked the question, Can Facebook Messenger Kill Off Apps? We may only just be realizing both the importance and relevance of this question. It seems that Facebook—yet again—was way ahead of the curve by seeing the potential in Messenger. As with any large-scale technological innovation, there are inherent shortcomings.
Potential Risks of Bots for Messenger
Currently, if you leave your smartphone, tablet or PC unlocked with Facebook open, at the very least you run the risk of someone posting an embarrassing status to your timeline. We now need to consider the new risks that our Facebook accounts pose. It is essentially a gateway to countless add-on services you have authorized over the years and in the wrong hands that could have very real consequences.
Like it or not, intelligent bots are entering our lives under the guise of efficiency and customer satisfaction. There are many positives along with the usual risks and security concerns that will likely be fiercely debated over the ensuing months.
Beyond the obvious (and somewhat uninventive) argument that technology is making humans obsolete, there is a much bigger question that needs to be asked.
There are now billions of people communicating through digital assistants such as Siri and a plethora of messaging platforms. How long before your business ditches mobile apps and investigates the potentials of a bot strategy?
Published on Retire.ly with permission from Anurag*