European stocks were unchanged, after swinging between gains and losses, as a jump in U.S. retail sales andconsumer confidence boosted optimism about the world's largest economy while raising concerninterest rates may go up soon.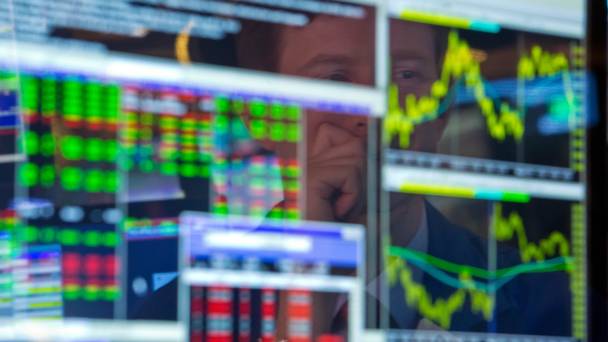 The Stoxx Europe 600 Index was unchanged at 344.27 at the close of trading, after earlier rising as much as 0.3 percent and falling as much as 0.2 percent. The benchmark gauge slid 1 percent this week, the first loss since Aug. 8, as investors consider central bank stimulus policies, and opinion polls before a referendum next week indicated roughly half of Scottish voters supported independence from the U.K.
"Markets are waiting for clarity on when the Fed will raise interest rates," Guillermo Hernandez Sampere, who helps manage about 130 million euros ($168 million) at Eppstein, Germany-based MPPM EK, said by phone. "At every Fed meeting, we hope we get the exact timeline because markets want to price it in. So we've seen markets go a bit sideways. There's no conviction in the market whether it's going up or down."
The Fed is assessing the strength of the economy as it winds down a bond-buying program and considers raising rates. The central bank, which meets Sept. 16-17, has said that its benchmark rate will stay low for a "considerable time" after it completes the monthly bond purchases.
U.S. Data
U.S. retail sales rose 0.6 percent in August after a revised 0.3 percent increase in July, a Commerce Department report showed today. The latest number matched economists' forecasts.
Separately, the Thomson Reuters/University of Michigan preliminary consumer sentiment index rose to 84.6 in September from 82.5 in August. That beat the median estimate in a Bloomberg survey of economists for an increase to 83.3.
The volume of shares changing hands in Stoxx 600-listed companies was 18 percent lower than the 30-day average for this time of the day, according to data compiled by Bloomberg.
National benchmark indexes fell in 10 of the 18 western European markets. The U.K.'s FTSE 100 rose 0.1 percent, while Germany's DAX lost 0.4 percent. France's CAC 40 was little changed today.
Aveva Sales
Aveva Group Plc slumped 25 percent, its biggest drop in 16 years, to 1,620 pence after saying currency moves hurt first-half performance. The software company projected first-half revenue of 84 million pounds ($136.4 million) to 90 million pounds, citing the currency impact and saying demand in South America and parts of Asia has declined.
RWE AG fell 1.8 percent to 31.01 euros after JPMorgan Chase & Co. downgraded its recommendation on the German utility to underweight, or sell, from neutral. Separately, Rheinische Post reported the company will increase the savings target at its power-plant unit by several hundred million euros from the initial level of 800 million euros ($1.04 billion).
Novo Nordisk A/S rose 2.7 percent to 274 kroner, its highest price in at least 23 years, according to data compiled by Bloomberg. A Food and Drug Administration advisory panel supported the approval of its weight-loss injection Saxenda.
Hexpol AB (HPOLB) gained 5.9 percent to 609 kronor, for the biggest gain in seven months. Swedbank AB upgraded the industrial-products maker to buy from neutral, saying the stock price doesn't reflect the potential from acquisition-led growth.
Lagardere SCA added 3.9 percent to 21.35 euros after HSBC Holding Plc upgraded the media company to overweight, the equivalent of a buy recommendation, from neutral. The brokerage cited recent stock declines. Lagardere has tumbled 32 percent since this year's high in May.
Almost $6 million worth of shares in BP Plc (BP/), Britain's second-largest oil producer, changed hands around 11:41 a.m. in London, sending the stock up 4.8 percent and leading to spikes in the Stoxx 600 and FTSE 100 Index. The shares erased gains within minutes.