In the most well-telegraphed, 'never in doubt, no matter how bad the economic data is' FOMC Statement ever, The Fed hiked rates by 25bps and maintained its rate-hike trajectory forecast, shrugging off the collapse in economic data (including weak inflation). The market was anticipating a so-called 'dovish hike' and The Fed delivered to some extent by saying it is "monitoring" inflation (and dropped the word 'transitory') and also offered more detailed plans of the balance sheet unwind (beginning this year).
* * *
Interesting hedgeing against the chance of a "no rate hike" was "aggressive" today in Fed Funds Futures.
Additional headlines...
*FED RAISES RATES, MAINTAINS FORECAST FOR ONE MORE HIKE IN 2017
*FED SAYS IT'S `MONITORING INFLATION DEVELOPMENTS CLOSELY'
*FED SAYS KASHKARI DISSENTS IN FAVOR OF KEEPING RATES ON HOLD
*FED SAYS IT EXPECTS TO START SHRINKING BALANCE SHEET THIS YEAR
*FED MAINTAINS BALANCE SHEET REINVESTMENT, LAYS OUT UNWIND PLAN
* * *
The fallacy of Fed data-dependence is exposed...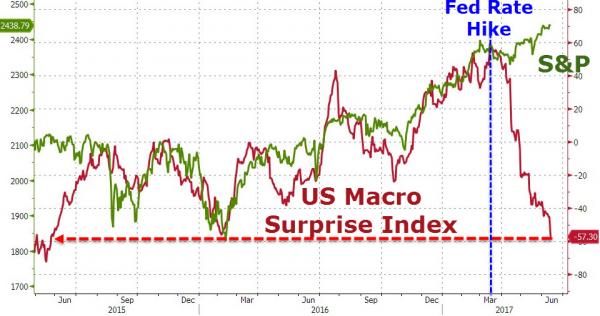 And the yield curve has collapsed in policy-error-style...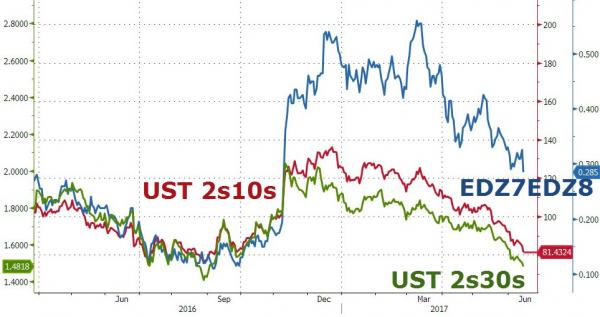 As of last night, the market was pricing 1.48 rate hikes in 2017 (including today), heading into the print, it was anticipating just 1.28 rate hikes (including today) following the dismal data this morning...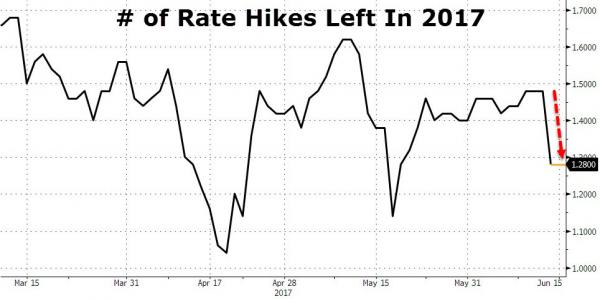 * * *
Full FOMC Statement redline below...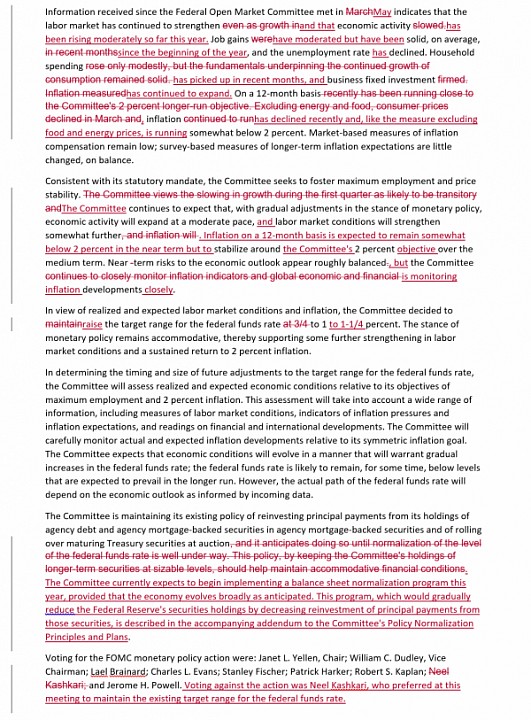 * * *
Get back to work Mrs.Yellen...