Exact Sciences Corporation $EXAS has been bullish in 2017 and basically 4Xed until it hit 63.60 in November. It has since been in a correction, but did find support around 50 and rebounded .However, I think as long as price is under 56.60, there is still downside pressure.
EXAS Daily Chart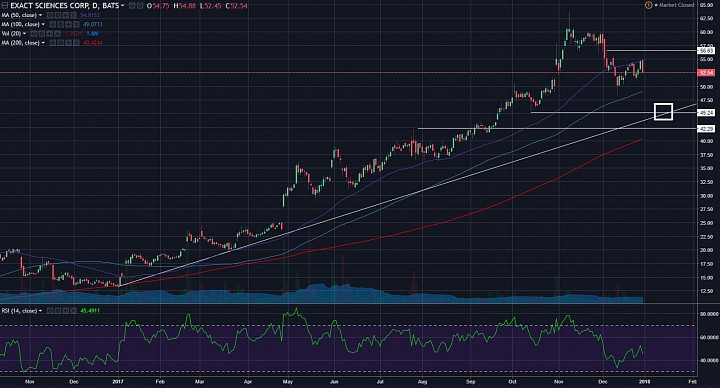 (click to enlarge)
Support Around 45:
- If price does indeed continue to correct, we should anticipate support when it gets to around 45.
- There is a support pivot and a rising trendline.
- We should also allow the RSI to push below 30 before anticipating support.