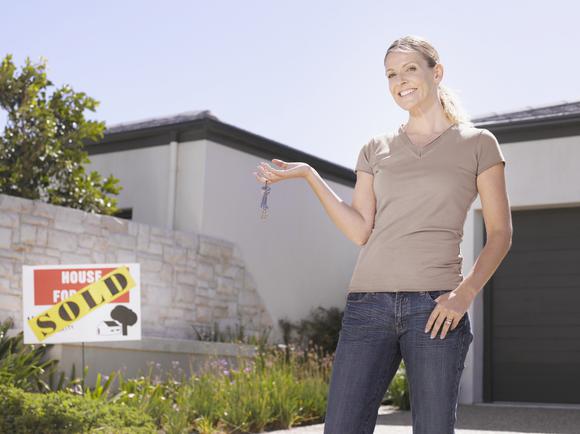 Zillow Group (NASDAQ:Z)(NASDAQ:ZG) released better-than-expected first-quarter 2016 results Thursday after the market close, and with shares up nearly 14% in after-hours trading as of this writing, investors are rightly pleased.
Quarterly revenue climbed 25% on a pro forma basis, to $186 million, easily beating Zillow's guidance for pro forma revenue of $174 million to $179 million. Note these comparisons exclude revenue from Market Leader, a real estate CRM business Zillow divested in last year's third quarter. And pro forma results assume Zillow's Feb. 2015 acquisition of Trulia would have happened at the start of 2014.
Digging deeper into Zillow's top line, revenue was driven by a 23% increase in marketplace sales, to $169 million. Within that figure, real estate revenue rose 34% year over year, to $152.5 million, and mortgages revenue climbed 65%, to $16.5 million. Meanwhile, display revenue fell 34% year over year, to $17 million, albeit primarily due to Zillow's intentional strategy of underinvesting in display advertising to improve the user experience, and to focus instead on the more promising marketplace growth story. And besides, Zillow's guidance called for even lower display revenue of $13 million to $14 million.
Based on generally accepted accounting principles (GAAP), that translated to a net loss of $47.6 million, including $15.7 million in legal costs related to Zillow's defense in a lawsuit brought by Move.com owner News Corp. That's slightly above the $12 million in legal costs Zillow management told investors to expect during last quarter's call.
Zillow's adjusted (non-GAAP) earnings before interest, taxes, depreciation and amortization (EBITDA) came in at $1.9 million for the quarter, down from $24.5 million in last year's first quarter, but also well within Zillow's guidance range which called...
More