The Rick Astley Market will never let you down...
It's Payrolls Friday - so stocks rallied!!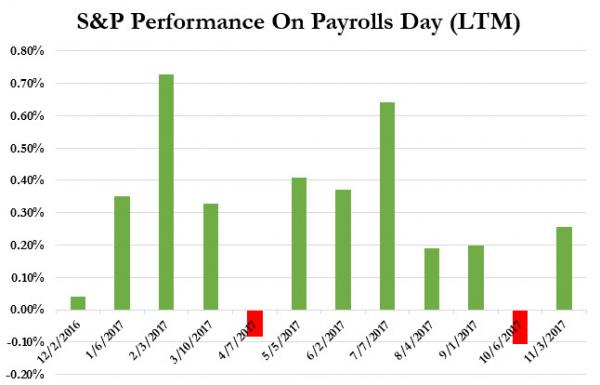 S&P, Dow up for the 8th straight week (longest streak since Nov 2013), Nasdaq 6th straight weekly gains, but Small Caps ended the week lower (for the 2nd week in a row) with the worst week in 2 months...
And if weakness in Small Caps didn't signal disappointment in Trump's Tax Plan (or lack of faith in it passing), then maybe this will...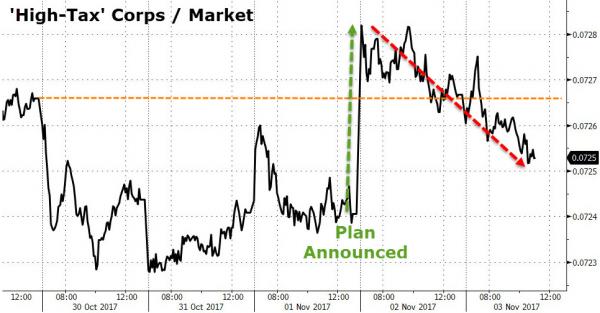 VIX was crushed to a record weekly closing low...9.03 lows today!!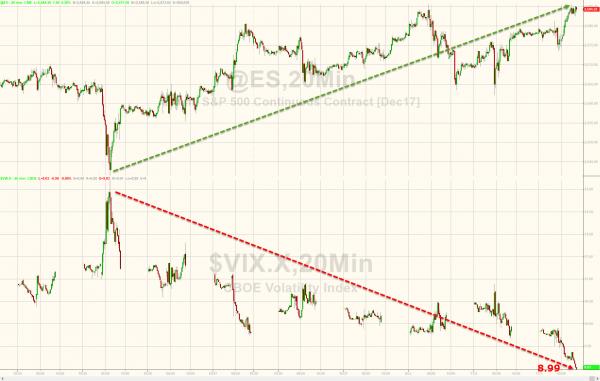 FANG Stocks managed to hold on to gains this week...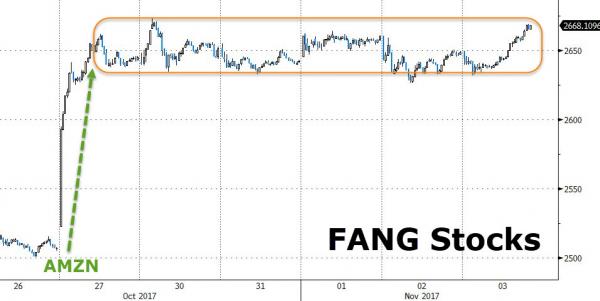 But Tesla tumbled...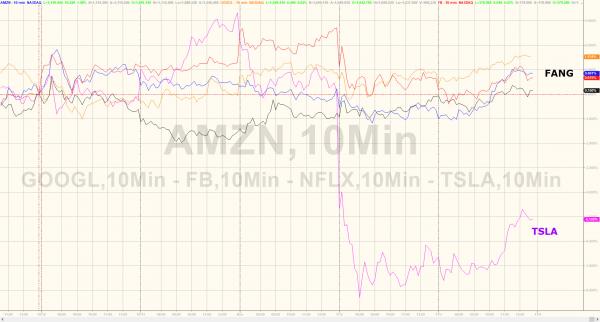 Bank stocks underperformed the market on the week (fading today) catching down to the yield curve's collapse...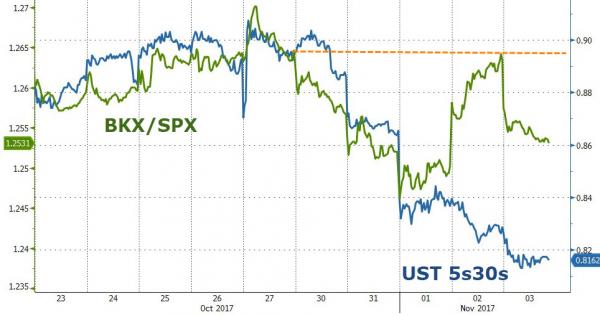 2Y Yields and the Dow continue to correlate perfectly as hedging remains very active...
High yield bonds had the worst week in 2 months... closing back below the 200DMA...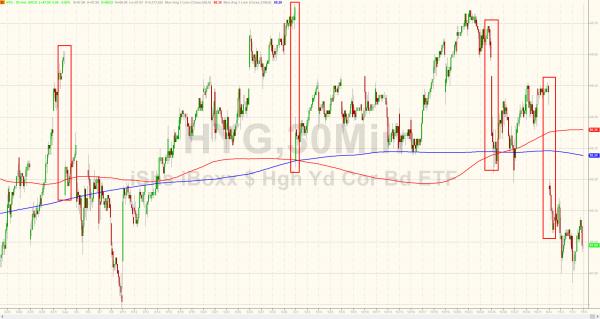 Treasury yields were mixed on the week with the long-end masively outperforming...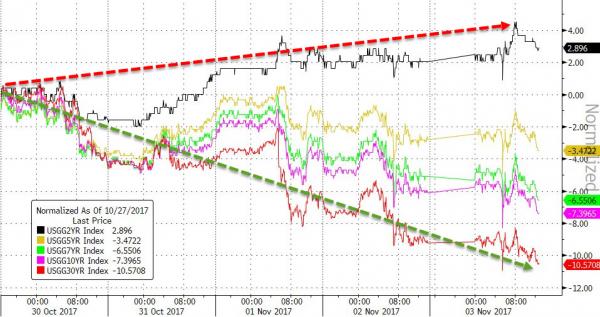 Crashing the yield curve the lowest since Nov 2007... This week saw the 5s30s spread drop most since Dec 2016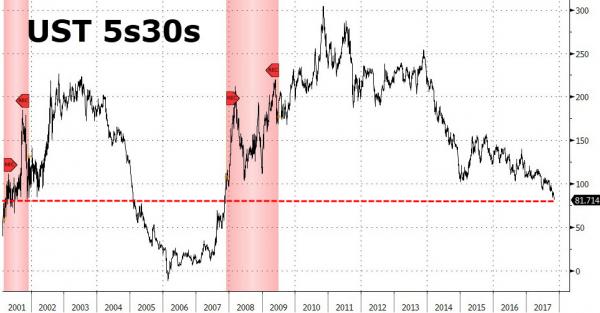 2s30s crashed most this week since Brexit (summer 2016)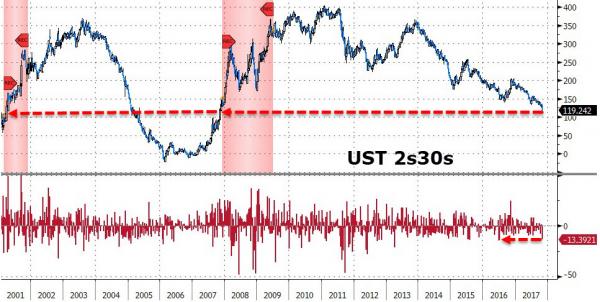 However, there was one bond market that collapsed...
A sea of red across VENZ and PDVSA bonds today after Maduro's restructuring comments...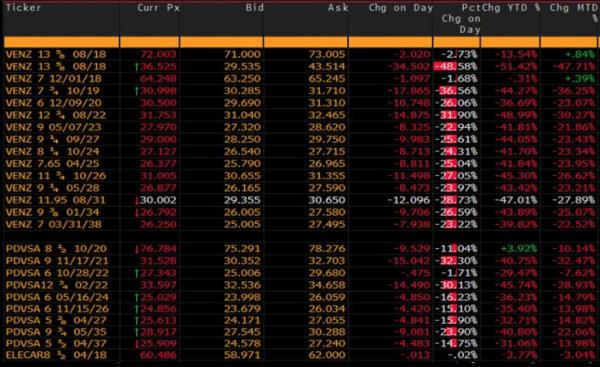 The Dollar Index surged higher today - after plunging on payrolls (tagging stops at the week's lows) - back to unchanged on the week...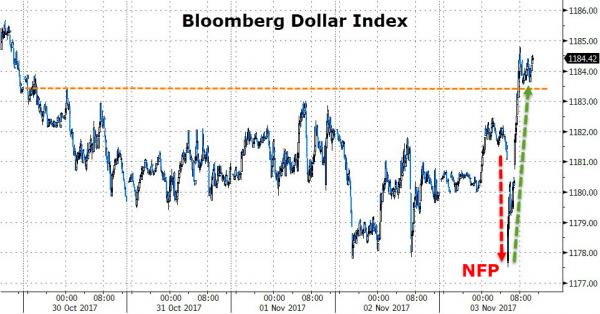 Cable and Yen were weakest on the week, offset by Loonie, Yuan strength for the dollar to end unch...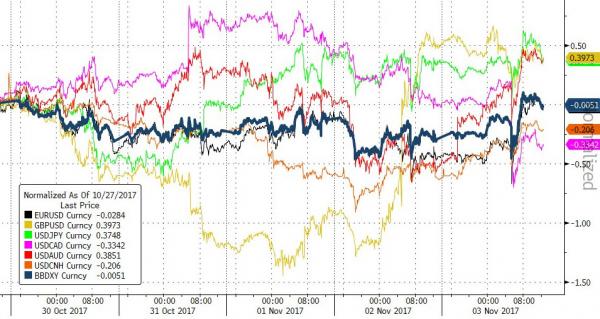 Bitcoin surged over 27% this week (only its 5th best week of the year) to $7500 at its highs - a new record high...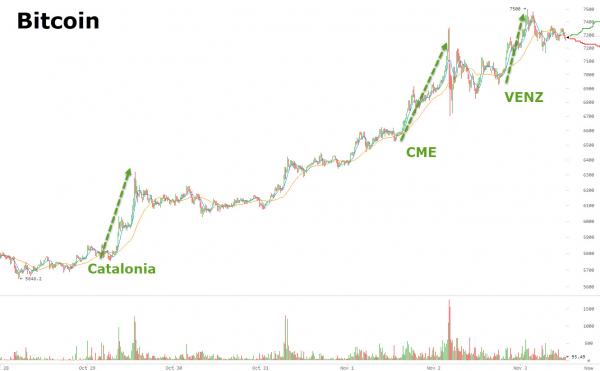 WTI Crude rose for the 4th week in a row (8th week of last 9) to its highest close since July 2015... Also, notably, WTI saw a 'golden cross' today as the 50DMA crossed above the 200DMA...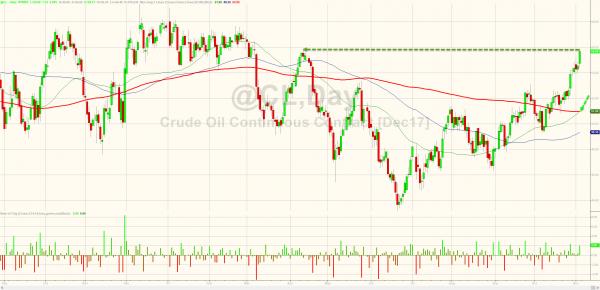 As Crude soared today, silver tanked...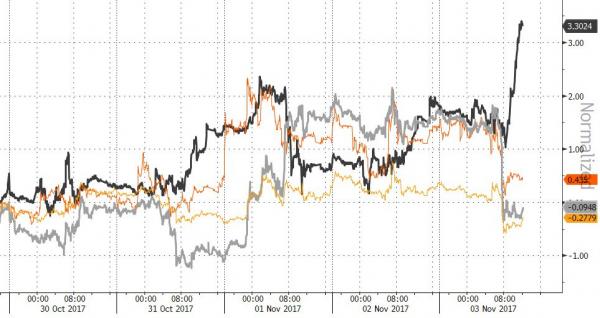 Crude is at its mot expensive compared to silver since Jan 2017...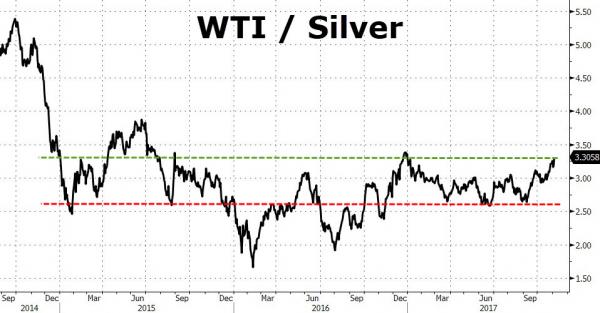 And finally... The Fed did indeed begin to 'normalize' the balance sheet in October... with a $5.23 billion reduction in the month...