THE IRRITATED AMERICAN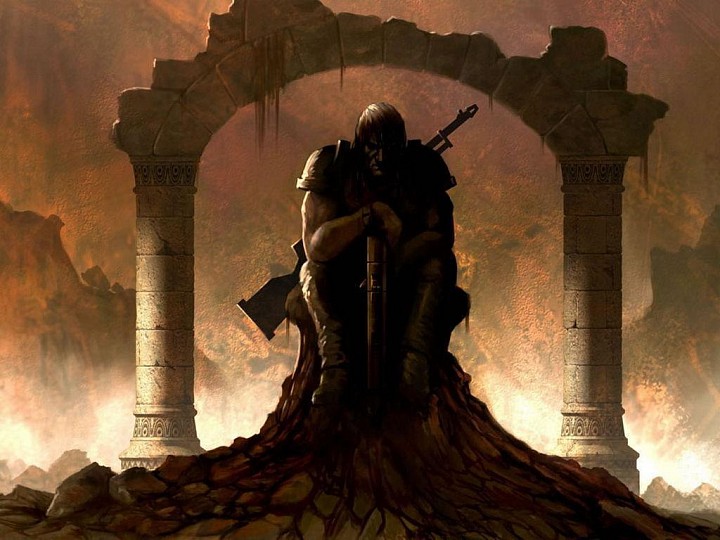 Even leaders have rough days (IMAGE:flash-screen.com)
As Mel Brooks said, "It's good to be the king." It's good indeed, but goodness has its bad days as well.
The US dollar is rather muscular at the moment on the currency market, but this comes with obvious cost and palpable pain.
Numbers for January manufacturing are in and show that orders are at their lowest in a year. Much of the decrease in deliveries is a result of a very strong dollar bringing weak returns abroad—the exact opposite effect of the deliberate depression of the Euro being engineered via European Bank to weaken the currency further so that exports bring in extremely muscular and profitable—in Europe—American dollars. One bullet point among a larger menu of Quantitative Easing to get Euro exports back on their feet again.
Here in America, it's the inverse. The Dollar is experiencing none of the agony of the ruble or the euro, for example—but it gets beaten up when goods are exported for very weak currency coming back in. Foreign buyers look askew at American product when their currency is waste paper versus that of their potential purchase point of origin, and look elsewhere, typically domestically.
The Institute For Supply Management numbers came in for January at 53.5, down from 55.1 just the previous December. This was lower even than a survey by Bloomberg of 74 economists had predicted, which averaged 54.5.
Nobody is panicking, as these numbers have good underlying indicators holding them up at present within the domestic economy, particular strong consumer spending. Another factor contributing to the weak roll of orders is—surprise surprise—the plunge in oil prices. Need I elaborate?
A service oriented stock which seems to have Feelgood written all over it is that of Centene Group. Centene is a health care service company which targets the under-insured as well as the uninsured, assisting individuals acquire the care they require. The company is set to post an earnings report tomorrow, and details for jumping on the conference call are easily locatable online.
Centene just announced last week the acquisition of Agate Corporation, which is an Oregon-based health care company that, through its Trillium subsidiary, provides Medicaid services to consumers in their region. The stock is posting very bullish signals to investors, earnings have been on the upswing for a couple of consecutive years, with indicators of a jump in point reasonably consistent with "buy" signals coming in from a goodly portion of the usual market eyeballers.
More from Mark Chaikin himself.