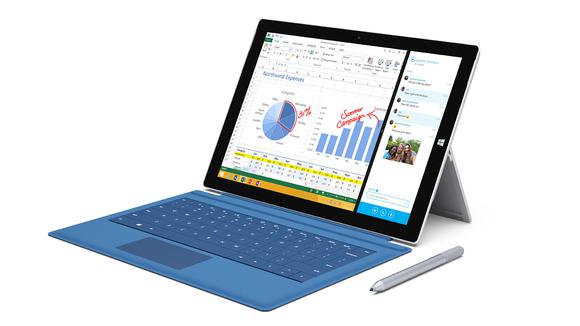 Although Microsoft's (NASDAQ:MSFT) Windows RT-based Surface tablets did quite poorly in the market, the company is apparently seeing success with its Surface Pro family of devices powered by Intel (NASDAQ:INTC) processors and "full" Windows.
According to website WPDang, Microsoft is planning to launch the Surface Pro 4 at an event in October. Here's why this device might be a huge leap forward.
It's all about Skylake
Chipmaker Intel recently disclosed the technical details of its next-generation processor family codenamed Skylake, and it seems that many of the improvements Intel has made with these chips will bring tangible benefits to the Surface Pro 4 and devices like it.
Let's take a look at some of these improvements and how they'll make devices like the Surface Pro 4 significantly better than prior-generation devices based on older Intel silicon.
Better graphics and media engines
One of the big improvements in Skylake is the inclusion of Intel's next-generation "Gen. 9" graphics and media engine. Intel has made improvements to both the hardware that handles 3D rendering as well as the hardware responsible for encoding/decoding video.
The 3D graphics improvements should allow for more of the popular PC games in the market to run smoothly at higher-quality settings relative to older generations of Intel chips, increasing the versatility of the device.
The media improvements should allow for improved efficiency (potentially leading...
More