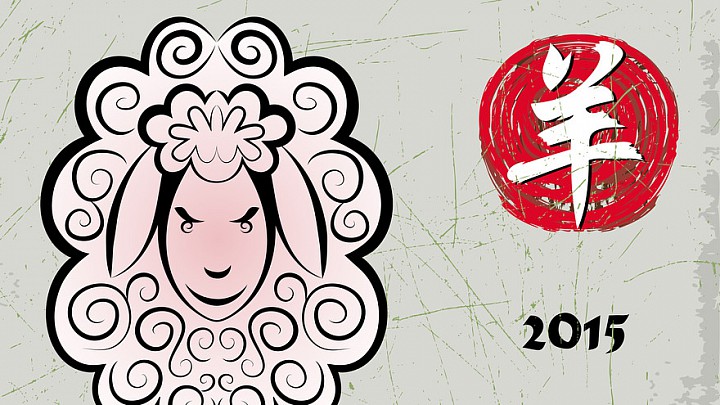 With China set to usher in the Year of the Sheep next month, analysts are taking a downbeat view of the Chinese economy, but perversely they are upbeat on Chinese stocks.
While data out earlier this week showed that China's gross domestic product rose by a slightly better-than-expected 7.3% in the October-to-December quarter, many analysts and media reports noted that 2014's growth rate was the slowest in 24 years.
Nor has the market side of the picture looked that bright. While the Shanghai Composite Index SHCOMP, +0.25% was still positive for the year as of Thursday, the volatility has been nail-biting, particularly during Monday's shocking 7.7% dive, the worst such fall since the 2008 global financial crash.
Looking at the year ahead, many in the analyst community aren't that optimistic about the broader economic picture, with Société Générale's Wei Yao saying efforts to free up the economy could weigh on growth.
"The latest progress of the fiscal reform points to further downside risk," she said in a note earlier this week, adding that the slowdown might force policy makers to "keep the stream of policy easing flowing."
Specifically, she considered a cut in banks' required reserve ratio "increasingly necessary," as capital outflows from China have been intensifying.
Nomura wasn't that hopeful either. The rebound in December's growth was "unlikely to be sustained," the investment bank said in another recent report, putting their latest forecast for China's 2015 growth at 6.8%, given "deep-rooted domestic challenges such as tighter controls over local government debt, the property-market correction and de-leveraging."
And while Goldman Sachs held a more sanguine forecast for 2015, tipping full-year GDP growth at 7%, their economists noted downside risks as China absorbs a combination of tighter credit conditions and increased control of local-government spending.
Goldman Sachs also pointed to a possible escalation of the government's ongoing anti-corruption campaign as likely to further dampen the consumer sector, which has already seen slowing, particularly for luxury goods that were once snapped up by wealthy officials.
The common thread in these analyses were the drag from reform policies and other government measures. In fact, Shanghai's "Black Monday" was widely blamed on regulators at the China Securities Regulatory Commission cracking down on brokerages that violated rules on margin trading.
IG Group market strategist Evan Lucas said such actions, including efforts to rein in shadow-banking activity, might tighten fund flows into the markets in the short term, but they also helped to mitigate rampant speculation and encourage sustained growth for domestic demand in the long term.
"Money needs to find other investment avenues," he said, adding that infrastructure projects, practical business lending and corporative investment were likely destinations.
marketwatch