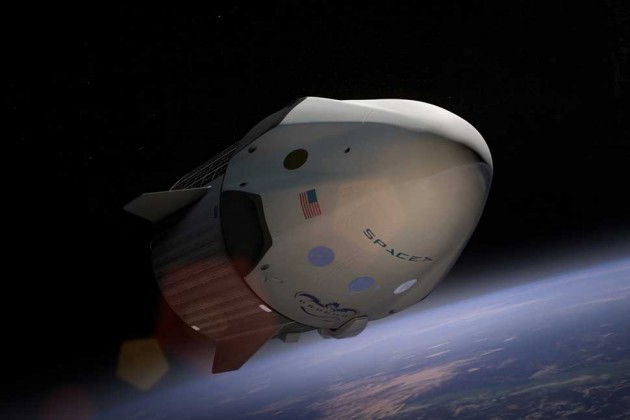 Courtesy SpaceX
SpaceX Dragon Version 2
In three years, U.S. astronauts will no longer be dependent on Vladimir Putin's space program for rides to the International Space Station. The new all-American space taxis will be made by Boeing (BA) and Elon Musk's SpaceX.
The $6.8 billion in commercial contracts awarded by NASA on Tuesday will fund the first vehicles for U.S. astronauts that won't be designed and built by the federal government. The program is also intended to spark America's commercial space-flight industry and lay the groundwork for NASA's future deep-space exploration and a manned journey to Mars.
Yet looming large over NASA's announcement was the Russian president, making for a strange return of Cold War space-race tropes. The recent fighting in eastern Ukraine and expanding sanctions from the U.S. and Europe have made it awkward to pay Russia about $71 million each time a NASA astronaut catches a ride on a Soyuz spacecraft. The Obama administration wants to end that arrangement as quickly as possible. In April, a Russian official angered by the sanctions suggested that the U.S. might need to find an enormous trampoline to keep accessing the space station.
Boeing received $4.2 billion for its CST-100 craft, while SpaceX will get $2.6 billion to prepare its Dragon Version 2 vehicle. Each spacecraft will conduct as many as six manned missions to the ISS, including a certification flight set for 2017.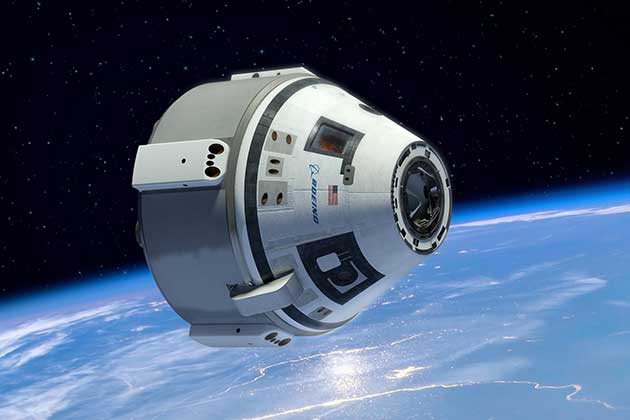 Courtesy BoeingBoeing CST-100
Boeing was the only bidder to complete previous phase deadlines on time, spokeswoman Kelly Kaplan said in an e-mail. "I can tell you we submitted the cost for what NASA wanted us to deliver and that's the amount NASA awarded us," she said. In a statement, Musk said the company is "deeply honored" by NASA's trust. "We welcome today's decision and the mission it advances with gratitude and seriousness of purpose," he said.
A third spacecraft proposal, Dream Chaser, from Nevada-based Sierra Nevada, was not selected.