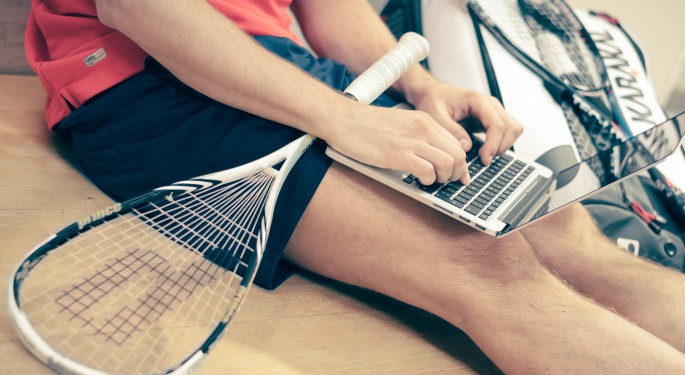 Shares of Dicks Sporting Goods Inc DKS 7.18% gained more than 7 percent on Tuesday and hit a new 52-week high of $60.40 after the company reported a better-than-expected Q2 earnings print.
Dicks earned $0.82 per share on revenue of $2 billion in the second quarter. Wall Street analysts were expecting the company to earn $0.69 per share on revenue of $1.88 billion.
Dicks also updated its full year fiscal 2016 earnings per share outlook and expects to earn between $2.90 to $3.05 per share. Wall Street analysts were already modeling the company to earn $2.84 per share for the full year.
Same-store sales rose 2.8 percent in the second quarter and the company expects to record a 2-3 percent gain in its comps in the third quarter.
So Now What?
Investors who bought into the stock months ago are enjoying strong gains on Tuesday. In fact, the stock is now higher by more than 65 percent since the start of 2016
Naturally, there are two schools of thoughts on how to approach the stock from here. The first involves expecting further gains as the company expects to improve its results through the acquisition of Sports Authority stores
https://twitter.com/AgrinioCapital
on Twitter said Dicks, "smells the benefits of recent sports authority liquidation. Not bad. Shame the market pulled today."
On the other hand, a 65 percent return since the start of the year is usually sufficient enough for the majority of investors to take money off the table, regardless of the company's outlook.
Agrinio Capital said a "strong e-commerce, branding deals & market share opportunity. In my opinion, looks okay but I won't buy at such high price. [W]ith that being said, I am not an investment advisor so please understand that is my opinion and should be taken as nothing more."
© 2016 Benzinga.com. Benzinga does not provide investment advice. All rights reserved.