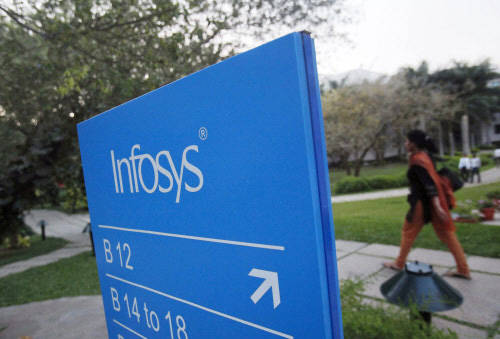 Infosys Ltd. (INFO), India's second-largest software exporter, surged to the highest level in 2 1/2 years in Mumbai trading after raising its sales forecast as economic recovery spurs European clients to boost spending on services.
The stock climbed 4.7 percent to 3,274.50 rupees, the highest close since April 2011. Revenue in dollar terms will increase by 9 percent to 10 percent in the year ending March, Infosys said today. The Bangalore-based company previously projected growth of 6 percent to 10 percent.
Here the full article:
http://www.bloomberg.com/news/2013-10-11/infosys-profit-lags-estimates-as-clients-curb-software-spending.htm
What do you think about this company and its shares?