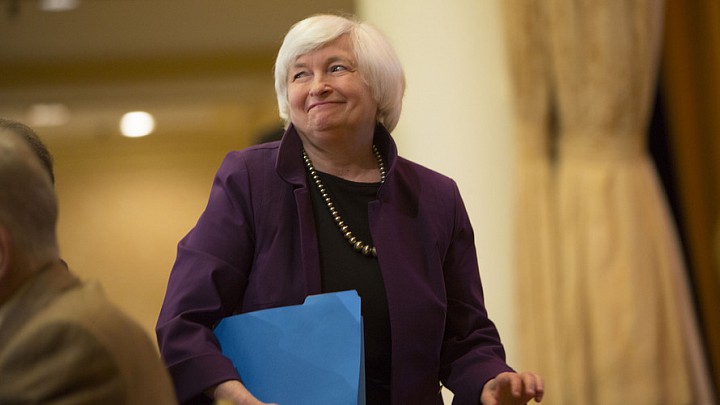 U.S. stocks on Thursday struggled for direction, switching between small gains and losses, ahead of a key economic symposium in the Rocky Mountains, and as members of the Federal Reserve indicated that a rate hike soon may be warranted.
"When I look at where we are with the job market, when I look at inflation and our forecast for that, I think it is time to move," Kansas City Fed President Ester George said in an interview on Bloomberg Radio. In a separate Thursday morning interview on CNBC, she said hikes should be made gradually.
Later Thursday, Federal Reserve Bank of Dallas President Robert Kaplan said the case is strengthening for a rate hike in the not-so-distant future. He also called on lawmakers, during an interview on CNBC, to come up with fiscal policies that might boost the economy.
George is a voting member of the policy-setting Federal Open Market Committee, which is set to meet Sept. 20-21. Kaplan will be a voting member of the FOMC in 2017.
Chatter on monetary policy comes ahead of a highly anticipated retreat of economists and Fed members in Jackson Hole, Wyo., which will be headlined by Fed Chairwoman Janet Yellen.
Stocks, which had opened modestly lower, has been flirting with positive territory as crude-oil futures turned green.
The Dow Jones Industrial Average DJIA, +0.04% were trading flat at 18,469. Shares of Pfizer Inc., up 0.6%, led blue-chip gainers in...
More