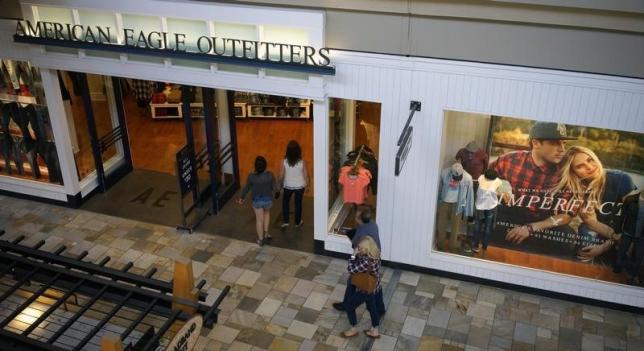 Teen apparel retailer American Eagle Outfitters Inc (AEO.N) said its holiday season sales were off to a "solid start" and named Jay Schottenstein, who was heading the company on an interim basis, as its permanent chief executive.
The company said on Wednesday it expected same-stores sales to grow in the mid-single digits in the holiday quarter, compared with flat growth last year.
Analysts polled by research firm Consensus Metrix are expecting 3.9 percent growth for American Eagle's fourth quarter.
"The holiday season is off to a solid start, and we are optimistic as we look ahead," said Schottenstein, who previously served as the company's CEO for a decade, until he stepped down in 2002.
Clothing will be the leading...
More