While I can't do it for all the set-ups, I do want to be able to go back and "Follow Up" to see how our analysis and trades worked out compared to what I had "gamed out". Looking back at your set-ups, and thinking through the execution of your trades is very important to helping minimize mistakes in your trading. In any case, here we go.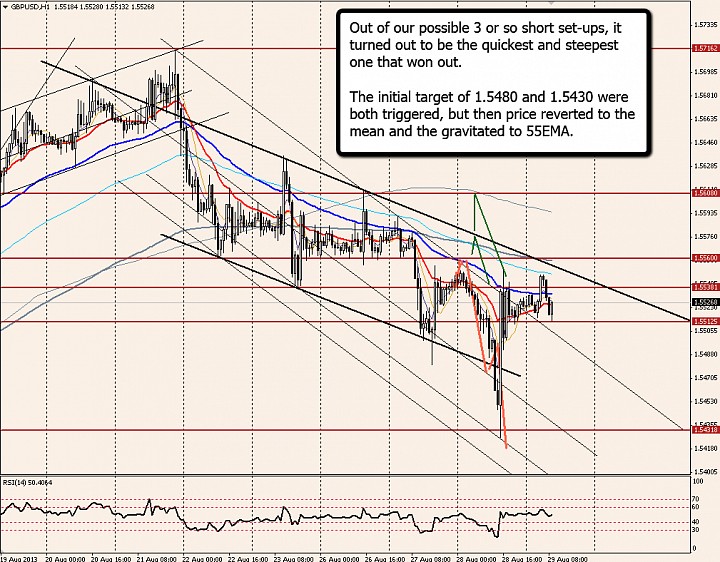 Yesterday night,
I wrote about the GBP/USD and the chance of a bearish set-up in the pai
r. Here's a follow-up to that trade. See that post first for the pre-trade chart, the technical signals used, my bias, and possible entry levels.
Out of the possible scenarios for bearish entries, it was the directest one that wound up being able to catch this pair near its top and ride the move down to both downside targets, 1.5480 and 1.5430.
Since I showed a trade that worked out, the next Follow UP will be a trade that I talk about here that didn't work out.
- Nick