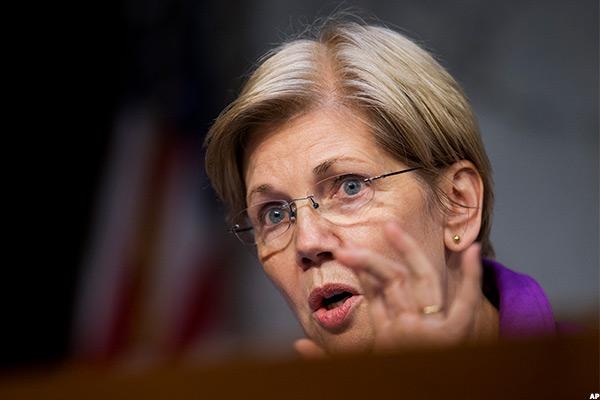 The largest U.S. banks may be mulling a legal challenge to the Federal Reserve's annual stress tests -- a move that may provoke a backlash on Capitol Hill by emboldening critics of the big banks to pursue legislation that would break them up.
Democratic Sens. Elizabeth Warren, Sherrod Brown and other lawmakers, including some on the Republican side of the aisle, have previously toyed with the idea of seeking to split apart such institutions.
A report Thursday in the Wall Street Journal, citing people familiar with the situation, suggested that the biggest banks are considering whether to file a lawsuit against the Fed's...
More