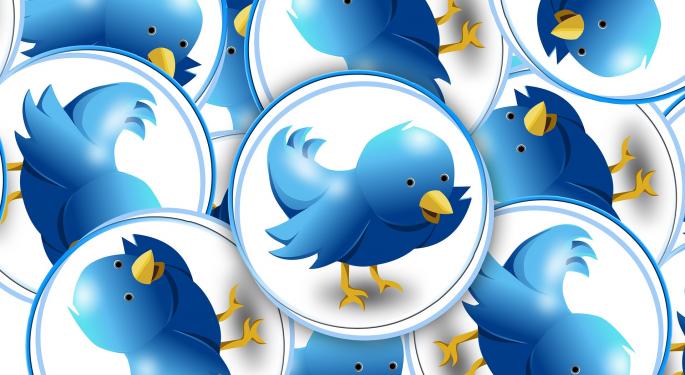 Twitter Inc TWTR 1.11% can be an extremely useful and tradable tool for investors, but only if you follow the right people.
Here's a look at 10 hedge fund managers that have the potential for market-moving tweets.
1. Carl Icahn -
https://twitter.com/carl_c_icahn
Icahn is the founder and majority shareholder of Icahn Enterprises LP IEP 2.69%, a $24.5 billion New York hedge fund. Icahn's Tweets about his fund's trading often move the stock market.
2. Mike Bergen -
https://twitter.com/BergenCapital
Bergen is a hedge fund manager and frequent tweeter than has more than 27,000 followers.
3. Mark Dow -
https://twitter.com/mark_dow
Fund manager Mark Dow typically makes a number of tweets every day on financial markets, politics and a number of other topics. Dow has more than 30,000 followers.
4. Anthony Scaramucci -
https://twitter.com/Scaramucci
Scaramucci is the founder and managing partner of SkyBridge Capital. He's also an active tweeter with 114,000 followers.
5. Keith McCullough -
https://twitter.com/KeithMcCullough
McCullough is a former hedge fund manager who is now CEO of Hedgeye Risk Management.
6. Tim Seymour -
https://twitter.com/timseymour
Seymour is the CIO of hedge fund Triogem Asset Management, and also frequently tweets bout market news.
7. Whitney Tilson -
https://twitter.com/WhitneyTilson
The Kase Capital manager just reactivated his Twitter account this week, although so far the majority of his tweets have been about Donald Trump rather than financial markets.
8. Clifford Asness -
https://twitter.com/cimmerian999
Asness is the co-founder of the $164 billion AQR Capital Management. His latest tweet from several days ago says that he's "trying to go cold turkey again on Twitter." We'll see how long he lasts.
9. George Soros -
https://twitter.com/georgesoros
Soros is the chairman of Soros Fund Management, a $28 billion hedge fund he founded in 1969.
10. Tom Steyer -
https://twitter.com/TomSteyer
Steyer is the founder and former co-senior managing partner of the $20 billion Farallon Capital, though many of his tweets are about philanthropic or environmental causes.
© 2016 Benzinga.com. Benzinga does not provide investment advice. All rights reserved.
Source