I have been a fan of the GBP over the EUR through-out the second half of the year as the UK economy has consistently been posting better than expected macro data, while the Euro-zone just kinda splutters along.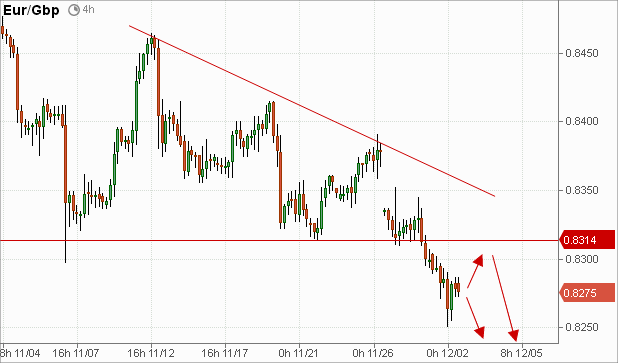 Overnight we had a strong beat in the UK manufacturing PMI, and this helped to serve as a catalyst for a move in the pair through support at 0.8315. It's the lowest the pair has been since the first week of they year.
Looking at a weekly chart we seem set to target the 0.8170 area, and below that the 0.81 handle as key downside targets if the momentum behind this most recent break picks up.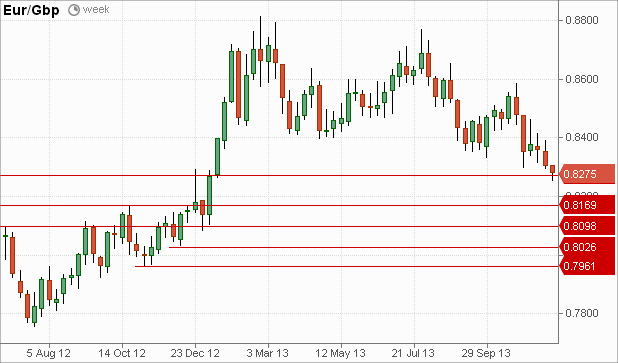 Except for the exception of the huge rally in early January, this pair is not a one that moves in a very volatile manner, so its more a wait and hold approach, but the downside looks like the more likelier sceanrio from a macro and technical perspective.