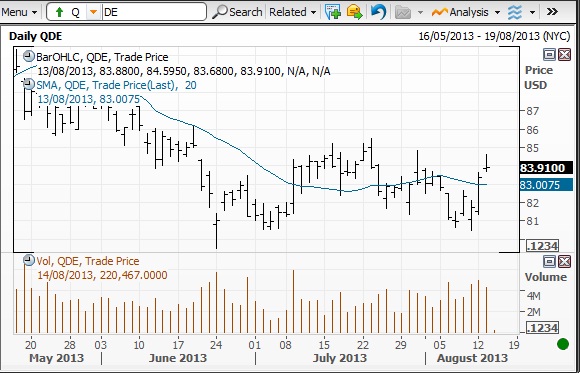 Deere & Co, the world's largest farm-equipment maker reported quarterly profit that topped analysts' estimates as Brazilian farmers bought more tractors.
Then net income for the third fiscal quarter rose to $996.5 million, or $2.56 a share, from $788 million, or $1.98, a year ago. That exceeded the $2.18 average of 19 estimatescompiled by Bloomberg.
Moreover the company raised its full-year earnings forecast. Now according to the company's estimation for the fiscal year through October, net profit will be about $3.45 billion, compared with a May forecast of $3.3 billion.
So the results and the outlook seem rather optimistic and I think the stock may act in the same way!