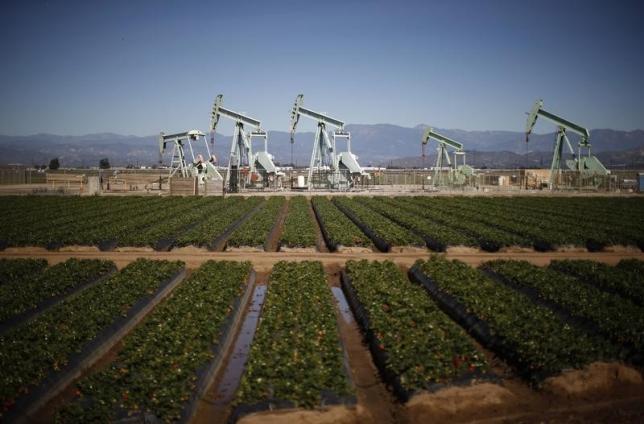 Oil markets jumped 2 percent on Thursday, hitting 2016 highs for a third straight day as a weaker dollar had investors shrugging off record high U.S. crude inventories and relentless pumping by major producers.
Oil prices have surged nearly 80 percent since hitting 12-year lows of around $27 a barrel for Brent in late January and about $26 for U.S. crude in mid-February.
For April, the two benchmarks are up about 20 percent, on track for their largest monthly gain in a year.
The rally, partly driven by the 5 percent drop in the dollar this year, accelerated even though U.S. government data on Wednesday showed crude stockpiles swelled to all-time highs above 540 million barrels last week.
Brent...
More