After consolidating for about a week, the EUR/JPY has managed to push through its important resistance at the 139.70/140 area, continuing the rally that the pair had throughout November.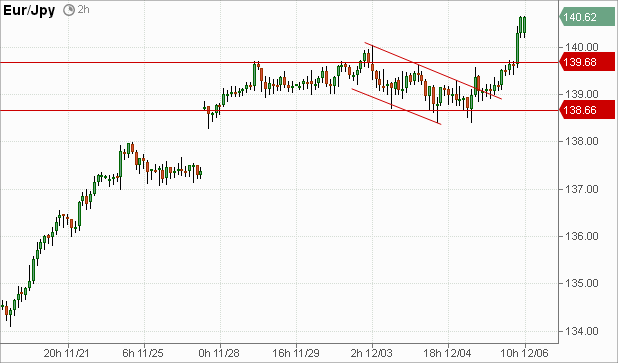 Lets now use that break-out level of 139.70/140 as a level of support if we are in fact going to see a further push from this pair.
We are back to looking at long-term targets as the pair is close to clearing highs set back in mid-20009.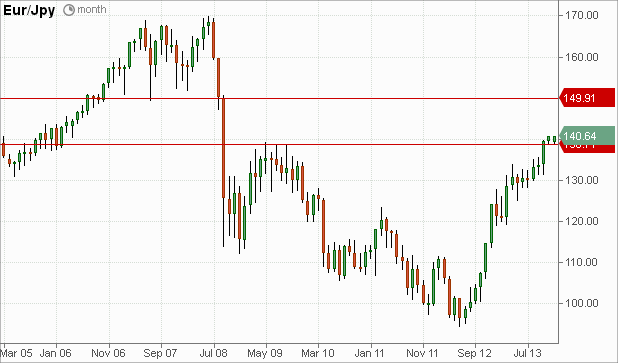 From here there's plenty of open space to target 150 in the medium term/long term outlook outlook.