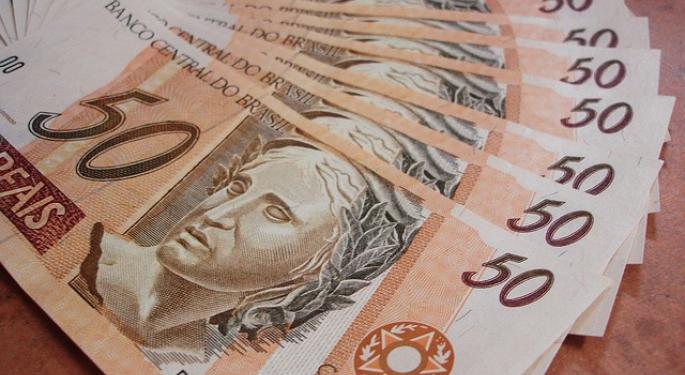 The Brazilian real fell about 1.68 percent, below 4 reais per U.S. dollar on Tuesday, setting a new record for an all-time low.
The North American currency continued to gain strength versus emerging market currencies like the Indonesian rupiah.
The Sao Paulo Stock Exchange and U.S.-listed Brazilian ADRs are also tumbling on Tuesday trading.
Brazilian Real
Since its debut in 1994, the Brazilian real had never been less valuable in relation to the U.S. dollar. On Tuesday, however, the currency fell to a new all-time low.
The fall was driven by several elements, among which investors can count the political turmoil in Brazil, the recently announced austerity measures, S&P's downgrade of the country's...
More