Having admitted that markets' drop played a key role in their decision-making process, the reflexivity of Central Bankers be like...
And to the outside world...
This will help to explain the stock market...
On Sept 17 a dovish Fed was bearish On October 8 the same dovish Fed is bullish

— zerohedge (@zerohedge)

https://twitter.com/zerohedge/status/652201162914037760
Welcome to The Farce... Dow +1050 Points off payrolls lows...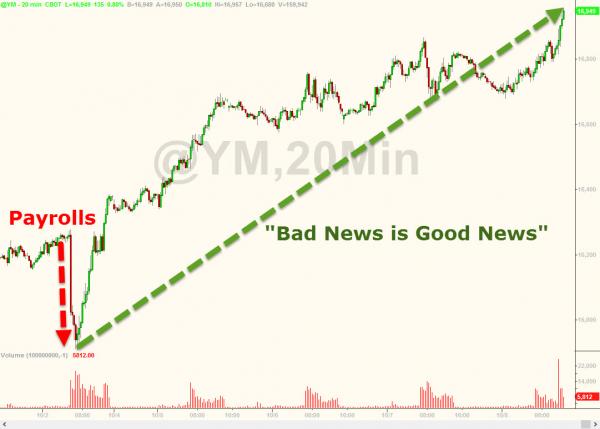 Stocks are the most overbought since the epic Bullard ramp from October 2014...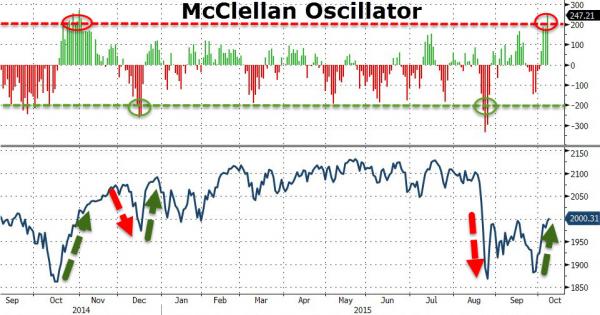 As The S&P pushes back to unchanged post-QE3...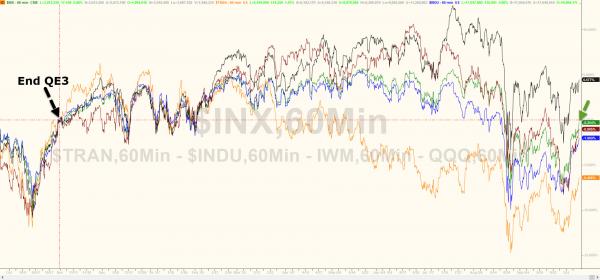 *  *  *
This is what happened after the dovish FOMC Minutes...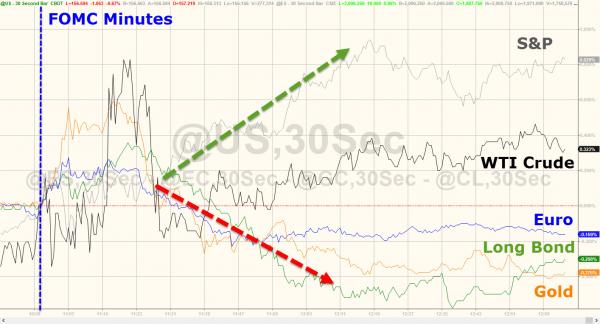 Futures were weak overnight as China opened notably below expectations...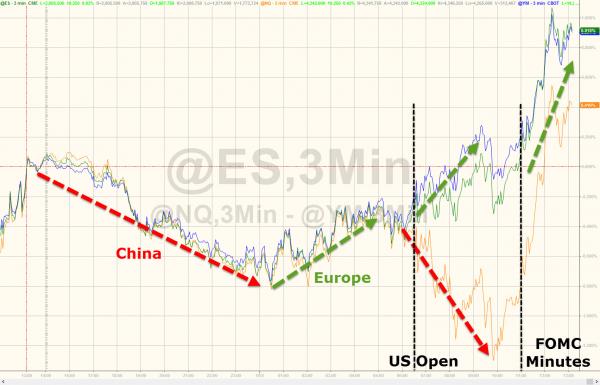 Leaving stocks all higher for the day (note early decoupling between Nasdaq and rest)...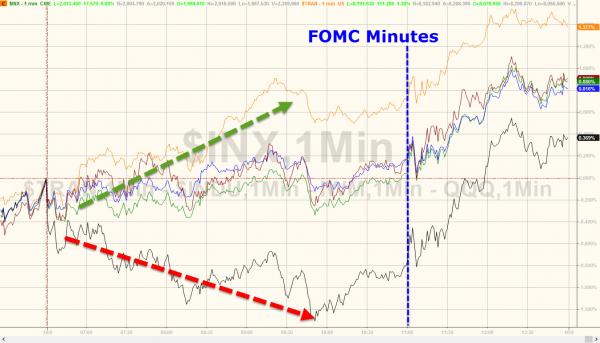 The epic ramp continues to extend off the payrolls lows... just look at Small Caps!!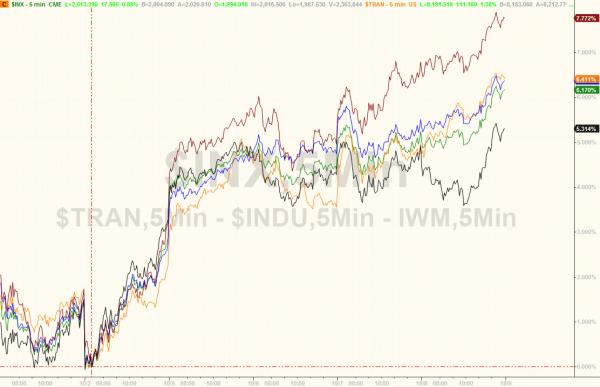 VIX fat-fingered in its usual "Signalling" way after FOMC Minutes...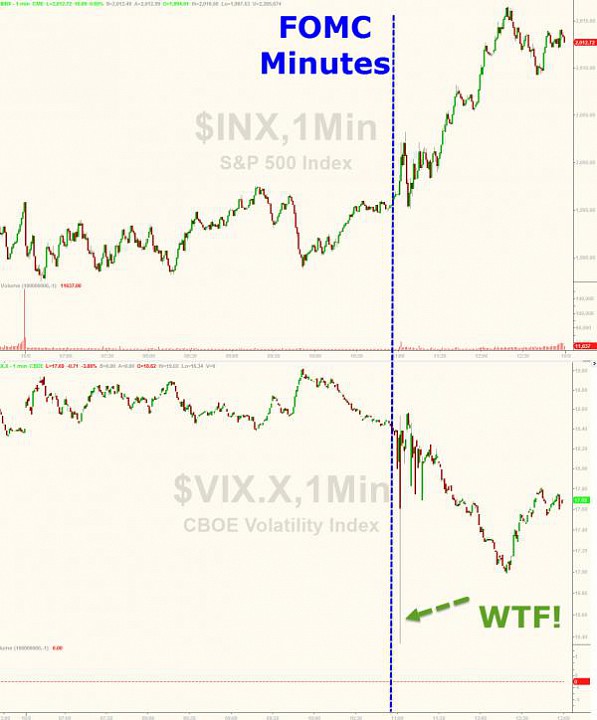 The S&P broke above its 50-day moving average (and the figure 2000) as the post-FOMC Minutes buying frenmzy took hold... (and Dow tops 17k)

The S&P 500 is now above Goldman, BofA year-end revised price targets of 2000. Time to revise them higher again...
Since The September FOMC Statement, bonds & bullion remain the winners but stocks jerked up to near them today...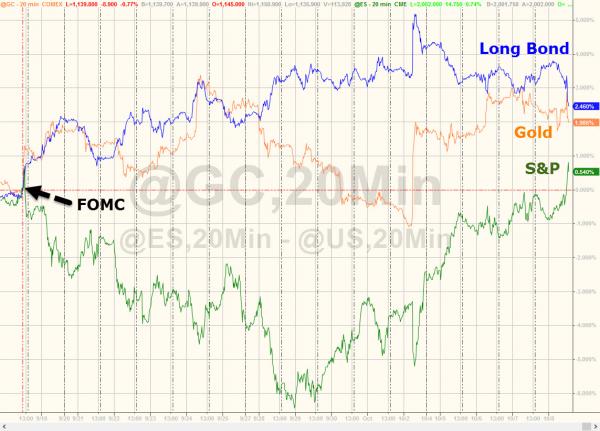 Treasury yields surged once again today (after an initial rally/drop in yields after FOMC Minutes)...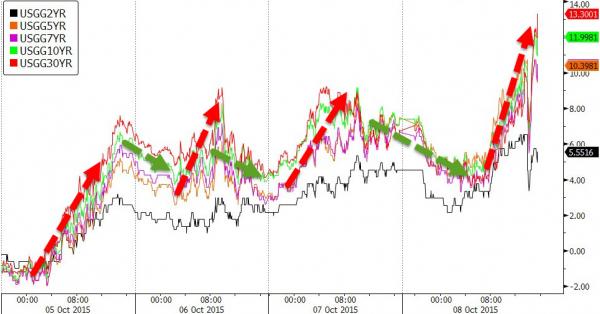 The USD slipped most of the day (led by AUD strength), then dumped and pumped on the FOMC Minutes...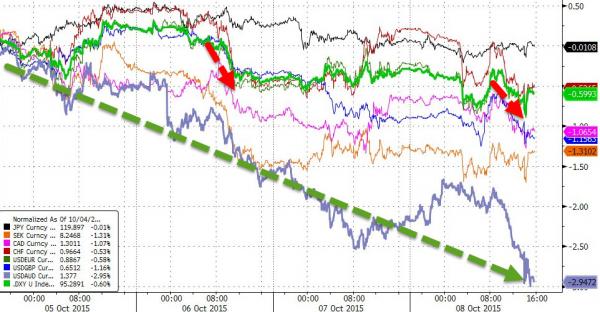 Commodities were very volatile today with crude and silver trading somewhat chaotically...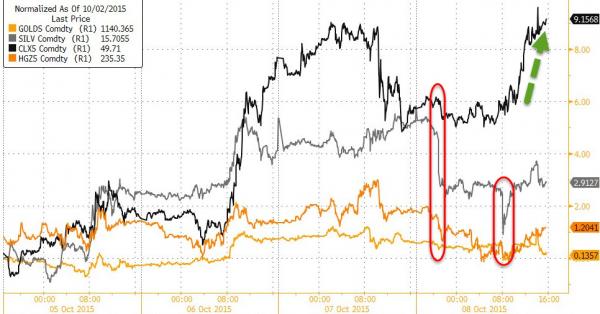 Crude ramped back to yesterday's highs on OPEC comments about demand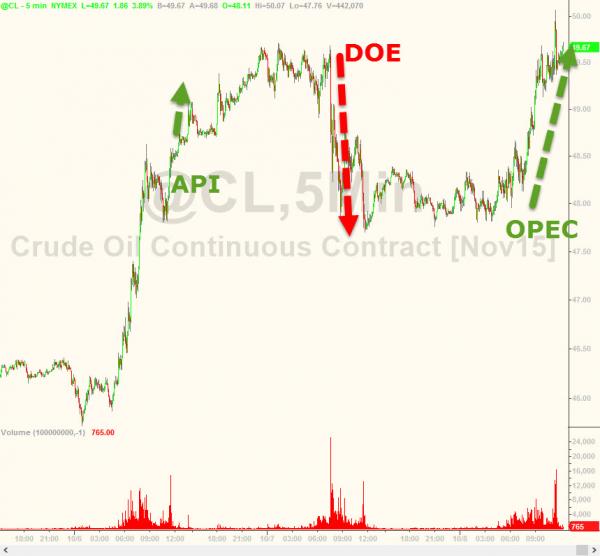 And silver was dumped and dumped and pumped and dumped...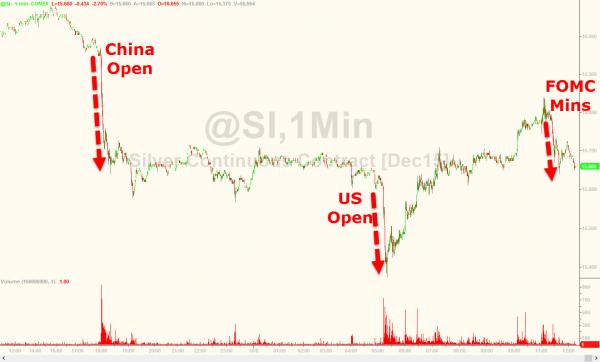 Charts: Bloomberg
Bonus Chart: We now know what happened to the record short-interest...