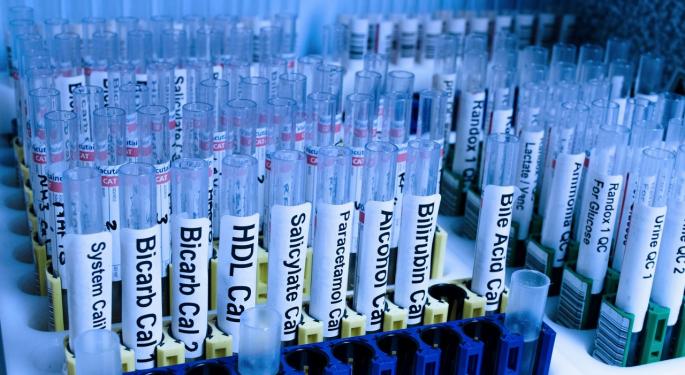 Speaking on Bloomberg Markets, Scott Bauer, a senior market strategist at Trading Advantage, suggested that investors should consider buying a call spread in Gilead Sciences, Inc. GILD 0.79%.
Related Link: Gilead Gets European CHMP's Positive Opinion On Its Type II Variation Application For Truvada
Bauer wants to buy the July 29 expiry, 88 strike call and sell the July 29 expiry, 92 strike call for a total of $1.25. The trade breaks even at $89.25 or 3.12 percent higher from the current price and Bauer can maximally make $2.75 if the stock jumps to $92 or higher.
Gilead is set to report earnings July 25, and the options market is currently anticipating a $5 move in either direction.
Did you like this article? Could it have been improved? Please email feedback@benzinga.com with the story link to let us know!
© 2016 Benzinga.com. Benzinga does not provide investment advice. All rights reserved.