Mike Burk made this comment today in his weekly review of the market:
The market has been following the average pattern for the 1st year of the Presidential Cycle pretty closely and that pattern turns positive in about 6 weeks.
That sounds about right to me. (I highly recommend reading Mike Burk every Saturday morning.)
Below is a look at the weekly, cumulative, net advance/declines. This chart does a good job showing the medium-term trend.
It just went negative, and a six week correction seems reasonable.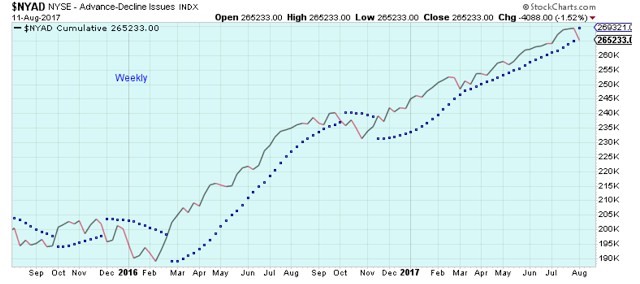 More