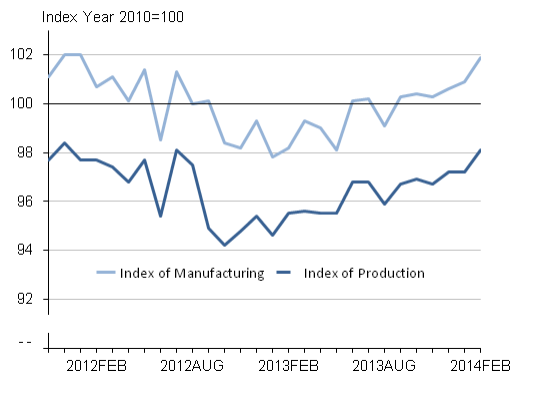 Today GBP strengthened against US dollar surging up to three week highs. The currency found support from the U.K. industrial output which increased at the fastest pace in February since June 2013. According to the report, the industrial production in UK increased .9% in February and 2.7% on YOY basis. Economists were expecting it to increase by .3% in February and by 2.2% YOY. The increase in index reflects increase of 1% in manufacturing, 3.5% in mining and quarrying and .2% in water sewage and waste management. This gain was partially offset by a decrease of 2.8% in electricity gas, steam and air conditioning sector.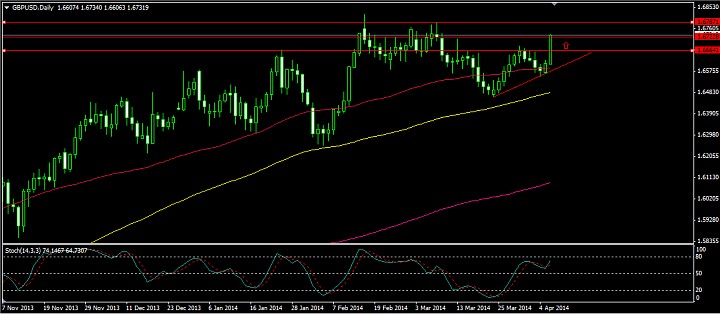 On the daily chart, the pair broke out the key resistance of the ascending triangle at 1.6664.The nearest resistance the pair may find is at 1.6722 and if it breaks this level also it may go up to 1.6787.
Investors are waiting for FOMC meeting minutes due to be released tomorrow. We could see a significant move in US dollar pairs after the release.