Thank the Lord (Keynes) for economic hockey-sticks...
As Q1 GDP's dismal reality sinks in, Q2 GDP's faith, hope, and insanity surges...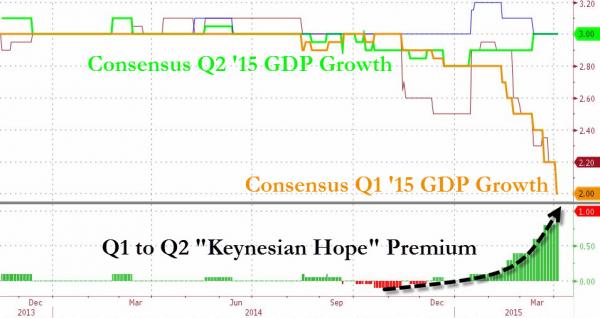 Of course none of that compares to The Atlanta Fed's ZERO forecast...
As the clever economists at Mitsubishi UFJ noted yesterday with regard the jobs data...
US payrolls seen rebounding in April as weather warms up
In other words, because March was down, April must be up... because otherwise the entire recovery narrative goes FUBAR.
And so it goes with GDP, ISM, and every crappy macro print in the last 2 months... Despite the fact that weather was NOT the problem...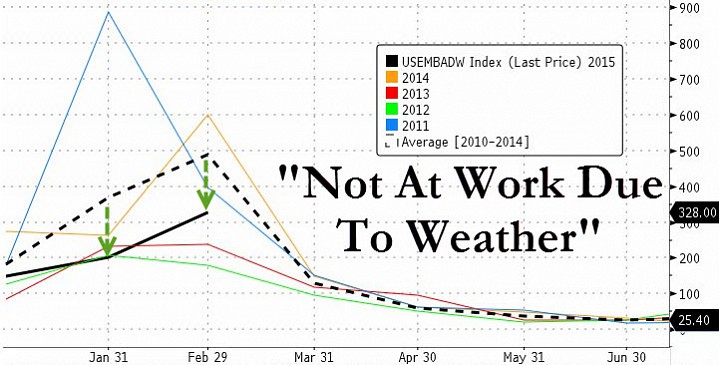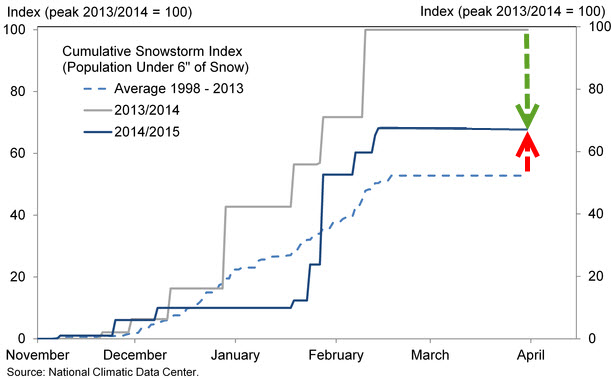 Charts: Bloomberg