CHICAGO—One June morning in 2012, a college dropout whom securities traders call "The Russian" logged on to his computer and began trading Brent-crude futures on a London exchange from his skyscraper office here.
Over six hours, Igor Oystacher's computer sent roughly 23,000 commands, including thousands of buy and sell orders, according to correspondence from the exchange to his clearing firm reviewed by The Wall Street Journal. But he canceled many of those orders milliseconds after placing them, the documents show, in what the exchange alleges was part of a trading practice designed to trick other investors into buying and selling at artificially high or low prices.
Traders call the illegal bluffing tactic "spoofing," and they say it has long been used to manipulate prices of anything from stocks to bonds to futures. Exchanges and regulators have only recently begun clamping down.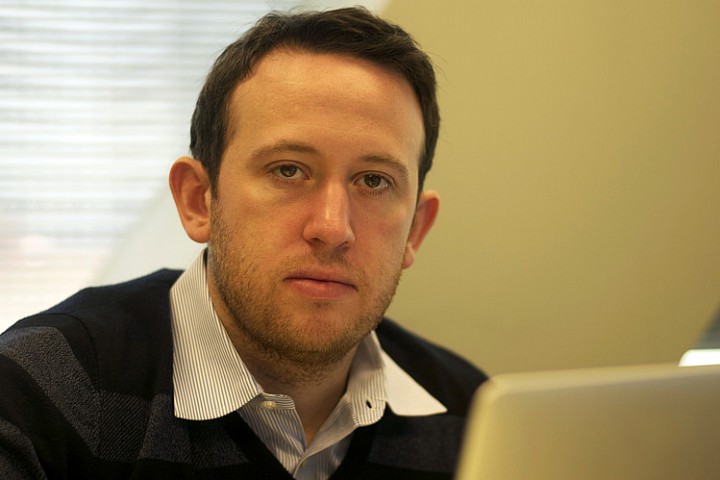 The 33-year-old Mr. Oystacher referred inquiries to a spokesman for his firm, 3Red Group LLC, who declined to comment for this story. In his clearing firm's correspondence with the exchange, Mr. Oystacher—co-founder of Chicago-based 3Red and well known in the clubby world of Chicago trading—is quoted as saying his trading is based on "analytics, statistical modeling and relative value theories."
Mr. Oystacher's trading activities on that day and others have been the focus of investigations by the Commodity Futures Trading Commission, or CFTC, and several exchanges into whether he broke securities laws or committed fraud, according to court documents, exchange correspondence and interviews with current and former associates. One exchange, CME Group Inc., CME -3.03 % in November banned him from trading on that exchange for a month after alleging he engaged in spoofing behavior; he didn't admit or deny any rule violations in the case.
The Federal Bureau of Investigation and U.S. Attorney's Office in Chicago have made inquiries into the trading of 3Red, according to a person familiar with the inquiries. The FBI and U.S. Attorney decline to comment.
The 2010 Dodd-Frank financial-overhaul law outlawed spoofing, but the tactic is still being used to manipulate markets, traders say. "Spoofing is extremely toxic for the markets," says Benjamin Blander, a managing member of Radix Trading LLC in Chicago. "Anything that distorts the accuracy of prices is stealing money away from the correct allocation of resources."
The CFTC in November said CME should work more on identifying spoofing and said it took too long to bring enforcement actions. CME says it had already taken steps to address issues the CFTC raised, declining to comment further for this story. The CFTC and ICE decline to comment for this story.
The first criminal charges against an alleged spoofer were brought in October 2014 in Chicago. The Securities and Exchange Commission and CFTC have brought several civil spoofing cases since 2012.
Exchanges are wary of rushing investigations into market manipulation because they are among the most serious allegations they can make and are difficult to prove, says Craig Pirrong, a University of Houston finance professor. "They have to go through a huge amount of data and try to infer a trader's intent to manipulate the market."
Trader vs. trader
Spoofing is rapid-fire feinting. A spoofer might dupe other traders into thinking oil prices are falling, say, by offering to sell futures contracts at $45.03 a barrel when the market price is $45.05. After other sellers join in with offers at that lower price, the spoofer quickly pivots, canceling his sell order and instead buying at the $45.03 price he set with the fake bid.
The spoofer, who has now bought at two cents under the true market price, can later sell at a higher price—perhaps by spoofing again, pretending to place a buy order at $45.04 but selling instead after tricking rivals to follow. Repeated many times, spoofing can produce big...
More