Summary
Amazon is the leader in the cloud space. Google is trying to catch up.
The Google chart is also trying to catch up with Amazon's lead.
This presents a good guide to get long Google.
I read a good article the other day, 'Amazon Beware: The Alphabet Is Coming.' It's well worth a read, but to summarize, it says that Alphabet (GOOG, GOOGL) is catching up with Amazon (AMZN) in the cloud market due to its aggressive pricing structure. This was especially interesting to me as I've been seeing the exact same thing in the charts lately. Google is chasing Amazon higher (into the clouds even).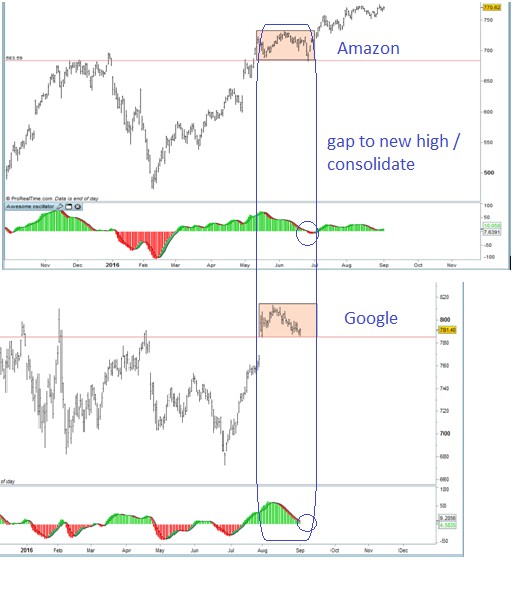 I've seen this type of lead / lag in stocks before. I always credited it to flows; i.e. one tech company is bid up, then bidders scale out and into a similar tech company. Big institutions don't trade the same way as you or me might. Sure, they buy and hold, but not the whole position. If they all did that there would be practically no daily volume.
I also like the explanation that Google is catching up with Amazon due to the cloud business. Despite all...
More