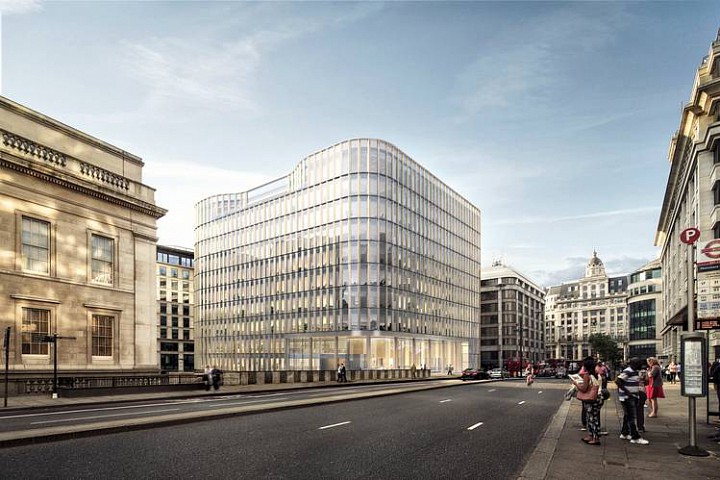 LONDON—In the tumultuous weeks following Britain's vote to leave the European Union, Wells Fargo & Co. restarted talks on a deal to buy an office-building development. So Wells sought to do what several other big property purchasers have done since the historic Brexit vote: negotiate a "retrade."
On July 18, Wells said it would spend nearly £300 million ($399.1 million) to buy the property, slightly below what was in the works before the vote, according to a person familiar with the matter.
Wells Fargo will be using the building to house its London operations, which consist primarily of 850 employees who serve the bank's corporate, commercial and financial institution customers as they do business in Europe, the Middle East and Africa.
"We're making a long-term commitment here," said Frank Pizzo, regional president for Europe, Mideast and Africa region at Wells Fargo. Brexit didn't have "any impact on that position."
The deal happened at a time when the U.K. real-estate market was in chaos, with landlords' stocks tumbling and redemptions halted on some property funds. London office values have suffered the most thus far, according to experts, but some analysts have predicted a broad swath of U.K. commercial real-estate prices could fall further over the next 12 months.
Retrades have made up a large portion of the transactions that have taken place since the June 23 vote, according to market participants.
But the discounts, as reflected by the Wells Fargo deal, have been less than those suffered by sellers in the U.K. and other real-estate markets in previous shocks, most recently the 2008 global financial collapse. Back then markets essentially ground to a halt, said Anne Breen, head of real-estate research and strategy at asset manager Standard Life Investments, one of the fund managers that has halted redemptions.
"Today in the...
More