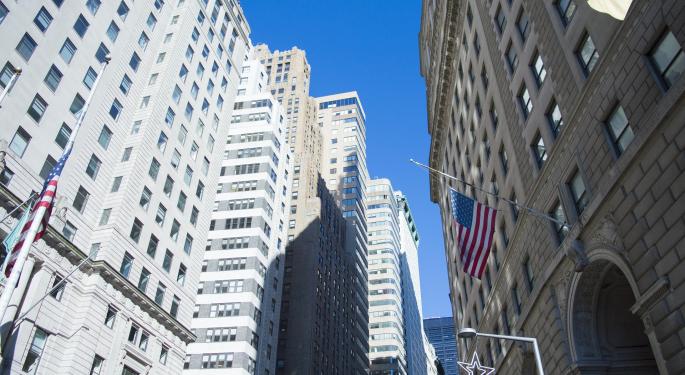 IN THE NEWS
Benzinga
Investors with positions in the health care sector may be able to breathe easier, despite the Republicans' failure to repeal Obamacare and President Donald Trump's threats to withhold cost-sharing reduction payments from issuers: Link
"Detroit," director Kathryn Bigelow's bleak look into the American psyche through the lens of Motown's 1967 race riots, was a punishingly hard sell at the box office in its first weekend of wide release, taking in $7.3 million from more than 3,000 screens: Link
Wall Street Journal
If North Korea wants talks with the U.S., it must first stop launching missiles, U.S. Secretary of State Rex Tillerson said: Link
Wall Street regulators have imposed far lower penalties in the first six months of Donald Trump's presidency than they did during the first six months of 2016, a comparable period in the Obama administration, according to a Wall Street Journal analysis: Link
The new diversity chief at Alphabet Inc GOOGL criticized the contents of an employee's memo that went viral inside the company for suggesting Google has fewer female engineers because men are better suited for the job: Link
Reuters
Tesla Inc TSLA said on Monday it intends to raise about $1.5 billion in a bond offering as the U.S. automaker seeks to fund the production of its newest electric sedan, the Model 3: Link
Oil prices edged lower on Monday, sliding away from nine-week highs, as worries lingered over high production from OPEC and the United States: Link
Bloomberg
Bitcoin extended gains to a record, ignoring a split in the cryptocurrency over its future: Link
A scramble by the lithium market's biggest players to tie up supply of the high-tech metal is gathering pace in the 170-year-old heartland of Australia's $90 billion mining industry: Link
ECONOMIC DATA
The Labor Market Conditions Index for July is schedule for release at 10:00 a.m. ET.
St. Louis Federal Reserve Bank President James Bullard is set to speak in Nashville at 11:45 a.m. ET.
The TD Ameritrade Investor Movement Index for July will be released at 12:30 p.m. ET.
Minneapolis Federal Reserve Bank President Neel Kashkari will speak in Sioux Falls, SD at 1:25 p.m. ET.
Data on consumer credit for June will be released at 3:00 p.m. ET.
ANALYSTS RATINGS
This is a tool used by the Benzinga News Desk each trading day — it's a look at everything happening in the market, in five minutes. To get the full version of this note every morning, click here or email minutes@benzinga.com.
© 2017 Benzinga.com. Benzinga does not provide investment advice. All rights reserved.
Source