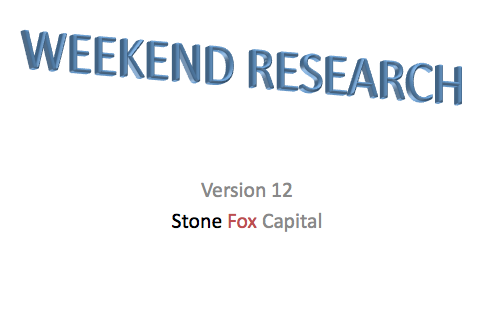 This weeks version of the Weekend Research will focus on the stocks showing signs of breaking down in the current market. Most of the stocks are dividend payers while the stock with the biggest potential breakdown remains impacted by a giant health scare. 
As posted last week, Chipotle Mexican Grill (CMG) is on the verge of breaking major support. The ideal time to dump the stock was back at $400 with any further weakness next week below $390 to finally break the dam to new lows of at least $350 or lower.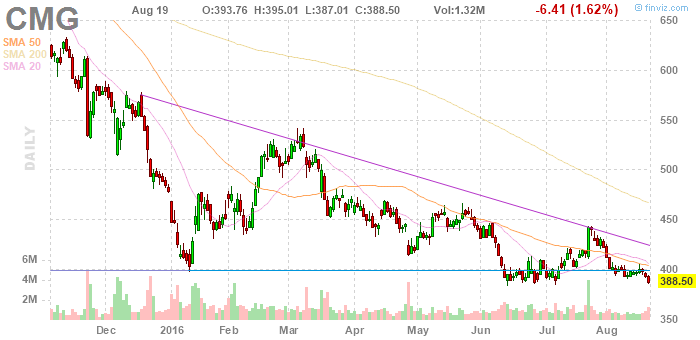 The other prime stocks to watch are the home improvement and defense sectors now showing topping patterns after multiple years of large gains pushing yields to low levels. In the case of the home improvement sector, Lowe's (LOW) formed a crucial double top last week as weak earnings caused the stock to plunge. The stock could easily close the gap back above $80 or break down with a move towards $75 and below. The fundamental case for breaking above $80 is impossible to make.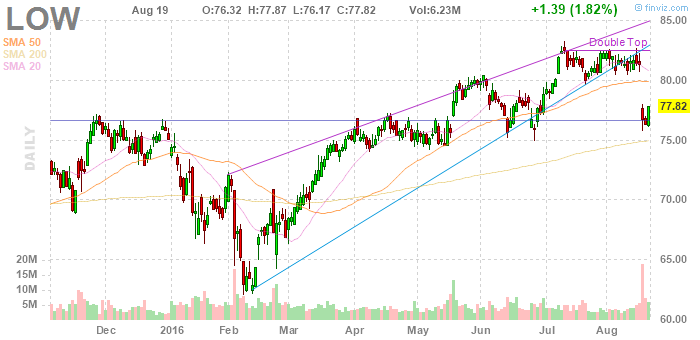 Home Depot (HD) held up better last week, but the stock only offers a 2% yield while showing bearish signs of being unable to make new highs after strong quarterly results. 
The defense sector isn't showing any major weakness, but both Northrop Grumman (NOC) and Lockheed Martin (LMT) aren't showing bullish signs either. Northrop Grumman recently broke the strong uptrend established after the January weakness in the sector and the market.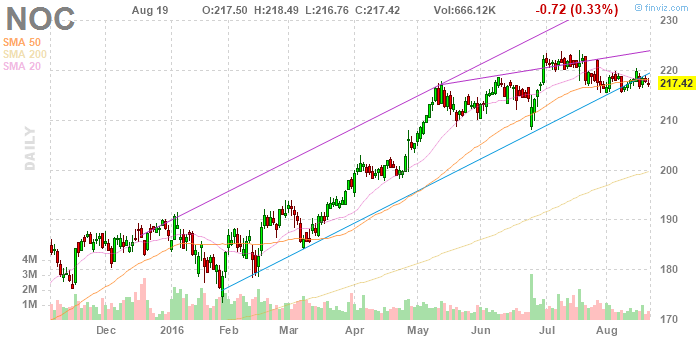 The key to these four yield stocks are the now lofty valuation multiples. The stocks trade at around 20x EPS estimates. Signs of rate hikes will no doubt hurt these stocks that most investors think can do no wrong now. The stock action could ultimately tell the story next week with the weekend providing the opportune time to research the stories before trading action starts on Monday. 
Disclosure: No position