This news is delayed. Get access to this information before it is priced into the market with a real-time news feed for only $1.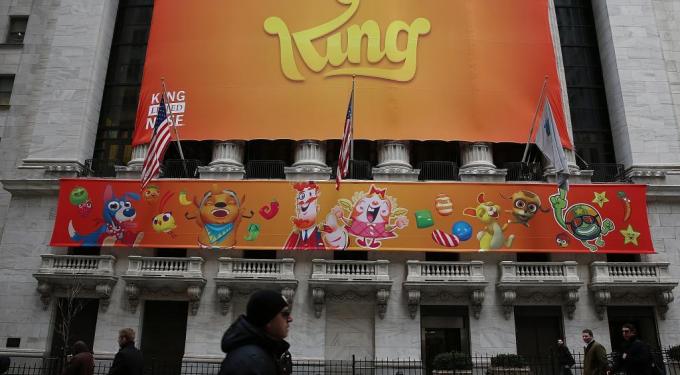 King Digital Entertainment PLC KING is getting crushed like candy after reporting earnings this afternoon.
The "Candy Crush Saga" producer reported a Q2 EPS of $0.38 versus the Street estimate of $0.43. Sales arrived at $490 million versus $490.03.
"Boy that's bad," Rob Enderle, principal analyst at Enderle Group, told Benzinga. "That means not only did they not set the market up for the results, but expenses drifted way off of revenues."
Shares of King fell sharply in after-hours trading, dropping by as much as 8.55 percent. The stock was down more than 12 percent as of 7:09 a.m. EST. This is actually a steeper than the 2 percent decline Zynga Inc ZNGA endured...
More