The top 5% of San Francisco households (the highest 'high income' city in a recent study on income inequality) earns over 47 times the income of the bottom 20% in Detroit (the lowest 'low income' city). As WSJ reports, a recent Brookings Institution study finds Atlanta, GA has the widest gap between rich and poor in the nation (followed by San Francisco, Boston, and Miami) and Virginia Beach, CA has the least income inequality.
Atlanta, GA remains the most un-equal large city in America and Virginia Beach, CA the least...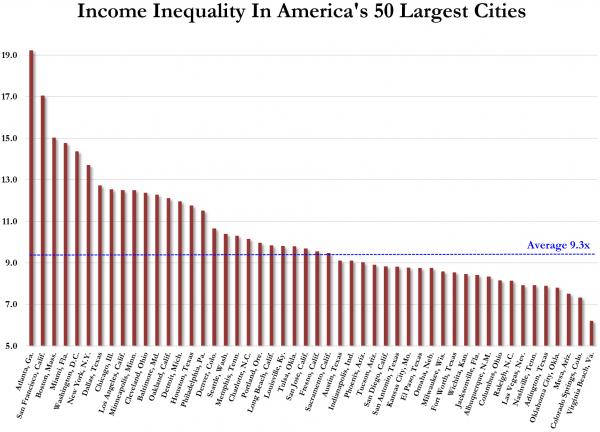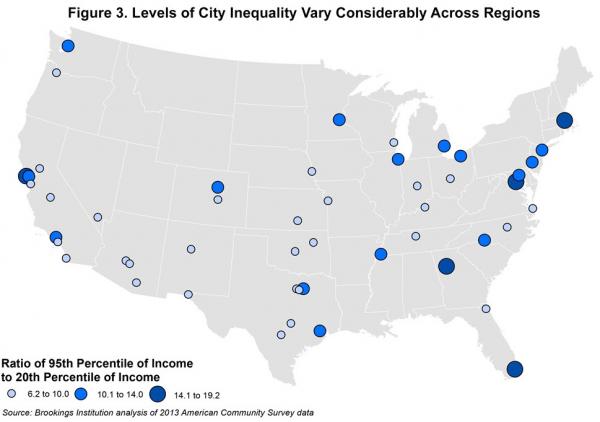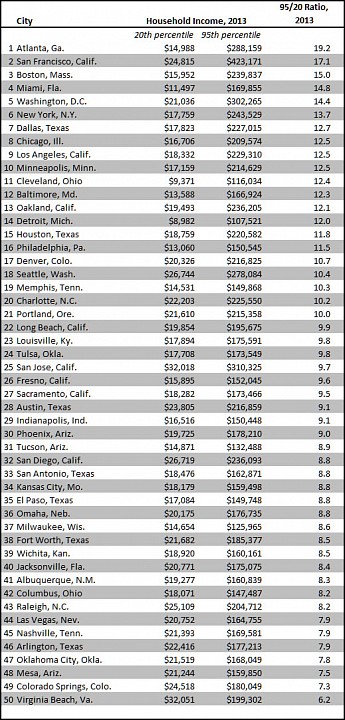 As Brookings concludes, these findings confirm that income inequality remains a salient issue in many big cities today.
*  *  *
So, it's time to buy back some more shares America...