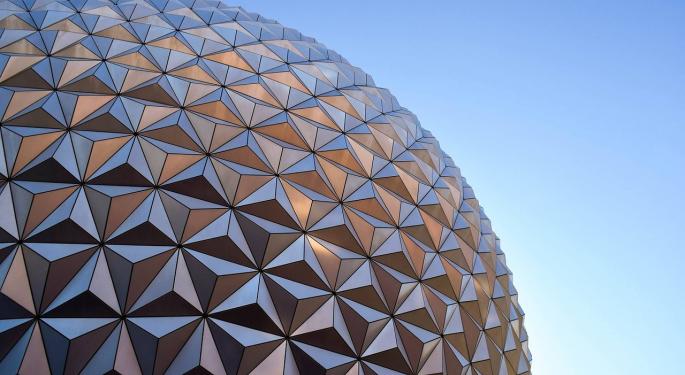 Disney reported that it earned $1.10 per share on revenue of $13.14 billion. This compares unfavorably to the $1.16 per share and $13.52 billion Wall Street analysts were expecting.
Net income for the year rose 10 percent to $1.771 billion, while free cash flow rose 29 percent to $2.745 billion.
Investors appear to be unsatisfied with the results as shares were trading lower by about 2.5 percent.
ESPN
Disney is seeing weak NFL ratings. Specifically, season-to-date ratings for NFL games on Disney's network fell 19 percent year-over-year. Credit Suisse's Omar Sheikh cited the presidential election, poor matchups, player issues and the absence of sports betting.
The analyst's negative sentiment proved to play out in the quarter.
Disney said its operating income within the Cable Networks fell $207 million to $1.4 billion due to decreases at ESPN and the Disney Channels.
The company noted that its ESPN segment suffered from lower advertising and affiliate revenue and higher programming and production costs.
Other Business Segments
Here is a summary of Disney's operating income in its other business units.
Parks and Resorts fell 5 percent to $699 million year-over-year.
Studio Entertainment fell 28 percent to $381 million year-over-year.
Consumer Products & Interactive Media fell 5 percent to $424 million year-over-year.
Management's Commentary
"We're very pleased with our performance for the year, delivering the highest revenue, net income and earnings per share in Disney's history," said Bob Iger, Chairman and Chief Executive Officer, The Walt Disney Company. "Fiscal 2016 was our sixth consecutive year of record results, highlighted by the opening of Shanghai Disney Resort, the phenomenally successful return of Star Wars, and our Studio's record-breaking $7.5 billion in total box office. We remain confident that Disney will continue to deliver strong growth over the long-term as we further strengthen our brands and franchises, our technological capabilities, and our international presence."
© 2016 Benzinga.com. Benzinga does not provide investment advice. All rights reserved.