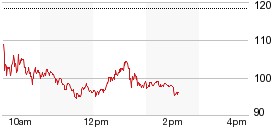 LOS ANGELES--(BUSINESS WIRE)--
Goldberg Law PC (http://www.Goldberglawpc.com) announces that it is investigating claims of potential misrepresentations by Valeant Pharmaceuticals International, Inc. ("Valeant" or the "Company") (NYSE: VRX). The investigation focuses on whether the Company and its officers violated securities laws by issuing misleading information to investors.
If you purchased or otherwise...
More