Here's a current look at the 4HR chart of the S&P500.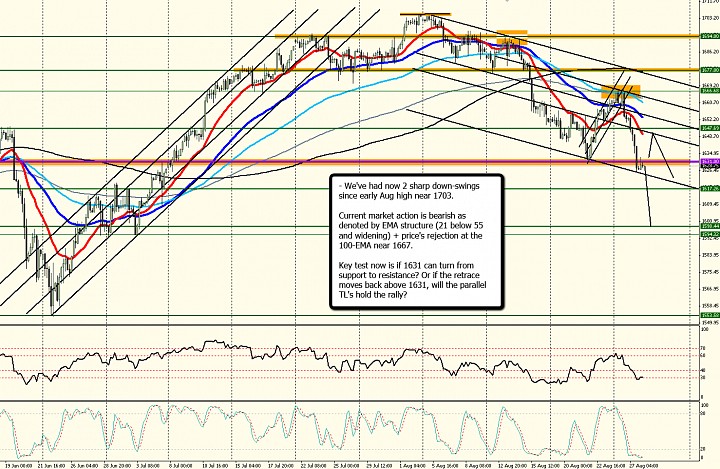 Sentiment in equities markets has certainly turned more risk-averse with the Syria news, turmoil in emerging markets, and uncertainty around the Fed tapering plans.

The S&P500 has had two strong downswings since topping in early August around 1703.
Market action is bearish as denoted by EMA structure - the 21-EMA is below the 55-EMA, and the 2 have been widening out.

Within that backdrop, I want to look for reasons and maybe good entry points for shorting the index, or using it as a reference with some of my FX crosses.


With the 1631 pivot broken here, will it eventually start acting as a level of resistance? Likely if price continues down, but it may not happen right away.

The index has come down almost 40 points this week in almost a straight shot, so some correction may have to be in order.
- Nick