Having reached multi-year lows last week, this week's 17k rise to 283k (albeit noise), missing expectations for the first time in 6 weeks, is the biggest weekly rise in initial jobless claims since early August. Of course that's irrelevant as all the time there is no hiring, there is no firing and the 4-week average (less noisy) dropped to its lowest since May 2000 - though we are sure Fed heads will not be reassured by this data as they focus attention on inflationary expectations (having 'fixed' employment). Continuing Claims dropped to cycle lows - the lowest since Dec 2000.
First miss in 6 weeks and biggest weekly rise in almost 3 months... but trend is in tact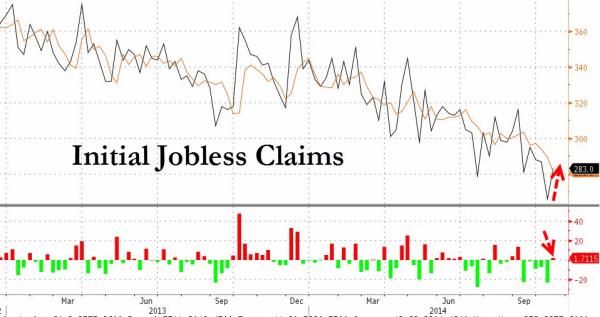 And Continuing Claims plunges to near 15-year lows...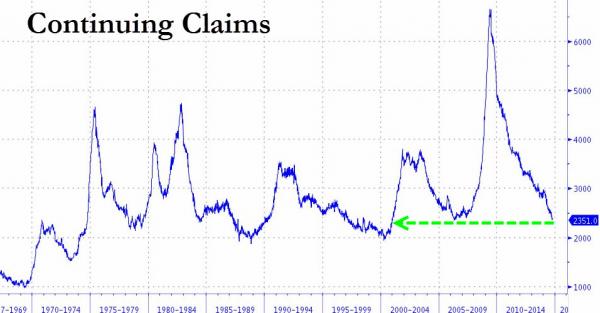 Certainly looks like time to unleash QE4 eh!!??
Charts: Bloomberg