Risk aversion dominated the overnight session on the back of news that China's manufacturing sector contracted in January, according to the preliminary release of the HSBC manufacturing PMI, which fell below the 50 level separating expansion from contraction.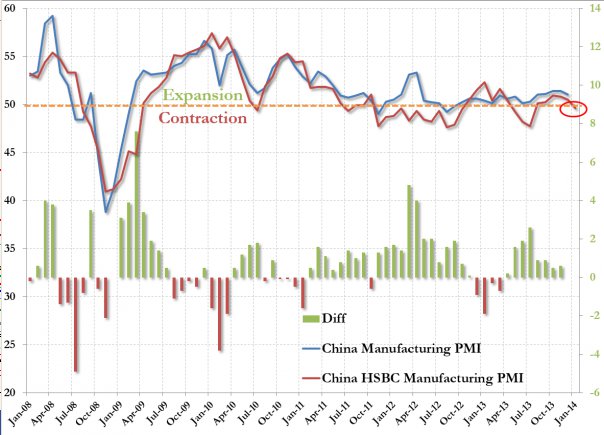 The PMI came in at 49.6, compared to 50.5 in December, and is the lowest in 6 months. The Chinese government tried to ramp up growth when  the index was last in contraction territory with a mini-stimulus, but the juice from that may be running out.
As a result of the weak macro news, equities in Japan and US were down, bonds were in demand, and the JPY strengthened in the currency space. Particularly hard hit was the Australian Dollar, which depends on China to buy its mineral exports.