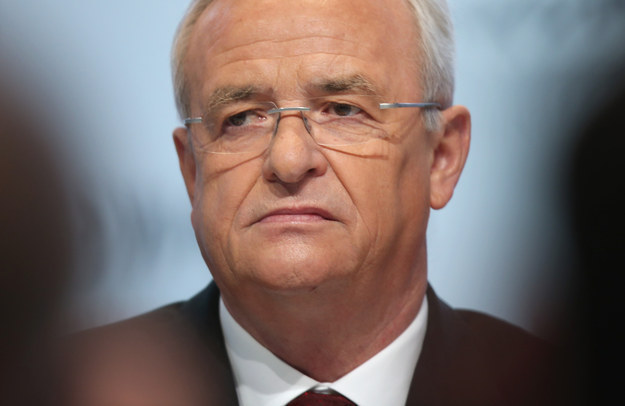 Sean Gallup / Getty Images
German prosecutors said Monday that they have opened an investigation against former Volkswagen CEO Martin Winterkorn, according to the AP.

The probe, which will concentrate on the suspicion of fraud, is expected to determine who is responsible for the manipulation of vehicle emissions data.
The news comes just days after Matthias Müller, current CEO for Porsche, was named as the new head of Volkswagen, the
https://twitter.com/AP/status/647450346701357056
reported.
Müller, who was a former head product strategist for Volkswagen and in March was named to its top management board, was favored by a majority of the company's supervisory board, according to Reuters.
Winterkorn had announced his resignation last Wednesday after revelations the automaker had fitted its diesel cars with software designed to cheat on emissions tests.
"I am shocked by the events of the past few days," he said in an English statement posted on the company's website. "Above all, I am stunned that misconduct on such a scale was possible in the Volkswagen Group."

His resignation was formally announced at a press conference at VW headquarters in Wolfsburg, Germany. Winterkorn had served as VW boss since 2007, having joined Audi (a Volkswagen Group subsidiary) in 1981.
Winterkorn said he accepted responsibility for the scandal, which was uncovered September 18 by U.S. federal environmental officials. He said he was resigning "in the interests of the company," despite not being aware of any wrongdoing on his own part.
He said he believed the German automaker could overcome the "grave crisis," which has prompted an additional investigation in South Korea, as well as a possible European probe.

"The process of clarification and transparency must continue," Winterkorn said. "This is the only way to win back trust."
The executive committee of VW's supervisory board also issued a statement detailing a meeting it held Wednesday. In addition to noting the board takes the "lost of trust" extremely seriously, the statement warned of "further personnel consequences" to be announced in the coming days.

The company's shares have tanked since the Environmental Protection Agency (EPA) announced it had discovered a "defeat device" in 2009–2015 model Volkswagen and Audi diesel cars that uses sophisticated software to turn on full emissions controls only during official lab tests.

"Using a defeat device in cars to evade clean air standards is illegal and a threat to public health," said Cynthia Giles, assistant administrator for the EPA's Office of Enforcement and Compliance Assurance, in announcing the EPA's discovery.
In a statement issued Tuesday, Volkswagen also said the software could be present in some 11 million vehicles worldwide, and that 6.5 billion euros ($7.3 billion) had been set aside to deal with the irregularities in the third quarter.
LINK: 11 Million Volkswagen Cars May Have Software Designed To Cheat In Emissions Tests
LINK: Volkwagen's Nightmare Is About To Get Worse: Here Come The Class Action Lawyers