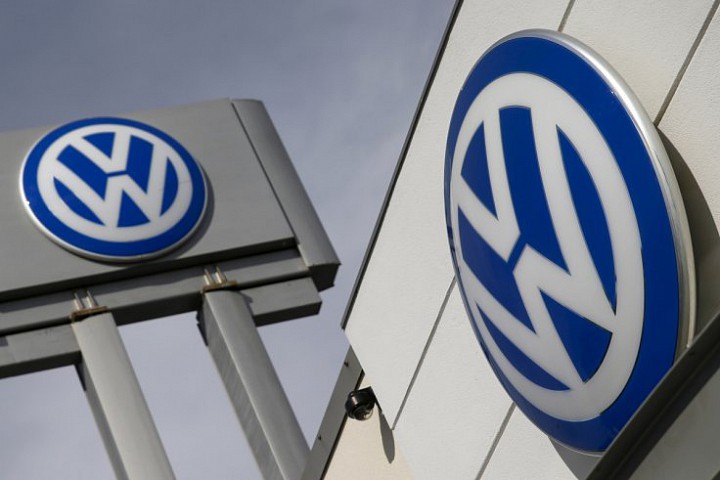 Image via www.businesspundit.com
The Volkswagen Group (VLKAY) reported robust operations for fiscal year 2015 on Friday, showing promising results. The automaker's consolidated sales revenue rose by 5.4% due to improvements within the automotive business and the strong performance of the Financial Services Division, alongside positive exchange rate effects. 
However, these figures are not the ones grabbing all of the headlines. Volkswagen also noted in the same report that it would take an $18.2 billion (€16.2 billion-euro) hit to its 2015 results for its emissions-test cheating scandal, and as a result is slashing dividends to help pay for the hit.
The news came in the midst of growing signs of a regulatory crack down in the wake of Volkswagen's cheating, which is affecting the broader industry. Germany-based automakers including Daimler AG's (DDAIF) Mercedes-Benz, and General Motor's (GM) international subsidiary Opel - as well as Volkswagen – have agreed to recall a total of 630,000 cars to fix diesel engine technology blamed for high pollution, per a report from Reuters.
On Thursday, Volkswagen agreed to a framework settlement with U.S. authorities – the Department of Justice (Environmental Division), the Environment Protection Agency (EPA), and the California Air Resources Board (CARB) – to buy back or potentially fix roughly half a million cars fitted with illegal test-fixing software, and set up environmental and consumer compensation funds.
According to Reuters, "Analysts said the deal was crucial for VW to give a cost for the scandal in its 2015 results, which have been delayed since February, and provide a starting point for Europe's biggest carmaker to try to rebuild trust with investors and customers."
Volkswagen also stated in the robust operations report that the money it set  aside to pay for the scandal would generate net loss of €1.36 billion for 2015, the company's largest loss in its history. A full results report will be released next week on April 28.
There is still a possibility for the automakers to face further costs, including potential U.S. Department of Justice (DoJ) fines via an expected civil settlement, and another DoJ investigation that could lead to criminal charges.
"The crisis in Wolfsburg is far from over yet," said NordLB analyst Frank Schwope per Reuters. "The agreement with U.S. regulators is nothing but an intermediate step in a marathon that should stretch out over the next 5-10 years."
Volkswagen has a Zacks Rank #5 (Strong Sell) and as of 3:23 PM ET, its stock is down 1.77%.
Want the latest recommendations from Zacks Investment Research? Today, you can download 7 Best Stocks for the Next 30 Days. Click to get this free report >>
Want the latest recommendations from Zacks Investment Research? Today, you can download 7 Best Stocks for the Next 30 Days.
Click to get this free report
DAIMLER AG (DDAIF): Free Stock Analysis Report
VOLKSWAGEN-ADR (VLKAY): Free Stock Analysis Report
GENERAL MOTORS (GM): Free Stock Analysis Report
To read this article on Zacks.com click here.
Zacks Investment Research