BHP Billiton expects copper demand to rise as EV use expands
Solar, wind are more copper hungry per unit of electricity
BHP Billiton Ltd., the world's biggest miner, is hot for electric vehicles.
The Melbourne-based resources giant, which mines metals and coal used for both steelmaking and fueling power plants, is increasingly optimistic that there'll be a surge in demand for some of its products as consumers opt for electric vehicles, or EVs, and other renewable energy technologies.
"As you see more renewables and EVs, we also will see an impact on copper demand," Fiona Wild, BHP's vice president, sustainability and climate change, said Tuesday at a conference in Shanghai hosted by Bloomberg New Energy Finance. "EVs at the moment have about 80 kilograms of copper in them. As they become more efficient, you see a greater amount of copper in those vehicles, so there's always upside for copper."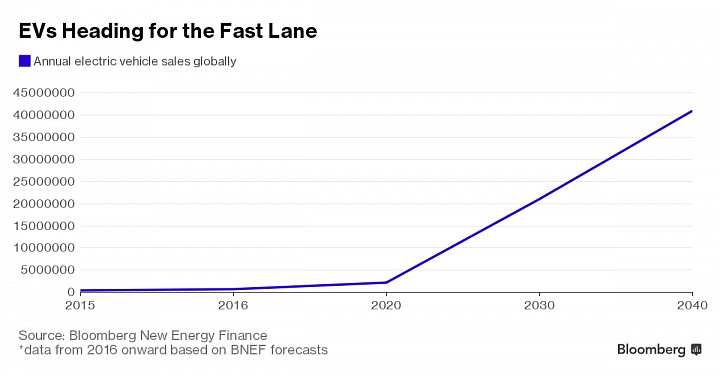 One million EVs were sold between 2010 and 2015, largely driven by regulatory mandates in important auto markets...
More